May 14, 2019 - 2:21pm
Tompkins appoints personal insurance manager to WNY team, new sales manager named
Submitted photos and press release: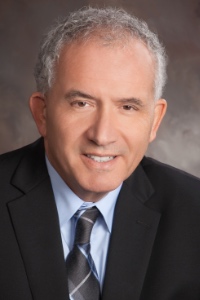 Louis Atti, CPCU, of Angola, has joined Tompkins Insurance Agencies Inc. as the Personal Insurance manager and a member of the agency's senior leadership team. He will be working out of the 113 Main St. office in Batavia.
In his new role, Atti (inset photo right) will be responsible foroverseeing the day-to-day operations of the personal insurance service team in the Western New York and Pennsylvania regions.
Atti brings almost 30 years of experience in personal insurance, having been the Personal Insurance manager for the Evans Agency in the Buffalo area. Currently, Atti is the chairman of the Board for Adirondack Insurance and the chairman of the Board for the Big I of NY. He also served as past chairman of the board for the IIAAWNY (Independent Insurance Agents Association of WNY Inc.) and was past mayor/trustee for the Village of Angola.
"I, as well as others here, have a long and deep rooted connection to Lou," said David Boyce, president and CEO. "We are pleased to bring his level of experience and knowledge to our agency as we continue to grow and improve our customer experience.
"Lou is a unique fit for our agency. Having worked at Evans for the last 20 years, Lou understands and appreciates the benefits of working at an integrated organization which includes banking, wealth management and insurance, and the value we bring our customers."
Atti earned his bachelor's degree from the State University of New York at Fredonia and earned his prestigious Chartered Property Casualty Underwriter (CPCU) designation from The Institutes, which identifies him as a property-casualty subject matter expert.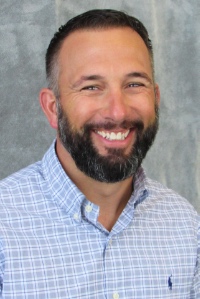 Over the next 90 days, he will transition fully into his new role, replacing Tim Spezzano, (inset photo left) currently senior vice president and personal lines manager, who has accepted the position of sales manager for the agency.
Spezzano will be responsible for the Personal, Commercial and Employee Benefits Sales teams in both New York and Pennsylvania. 
Spezzano has been in the insurance industry for 24 years, and with Tompkins Insurance for the past 18 years, holding positions such as account executive, commercial lines sales manager and claims manager, and serving on the agency's senior leadership team.
About Tompkins Insurance Agencies
Tompkins Insurance Agencies Inc., operates 17 offices in Western New York, six offices in Central New York and seven offices in Southeast Pennsylvania. A part of Tompkins Financial Corporation (trading as TMP on the NYSE - MKT), the agency is affiliated with Tompkins Bank of Castile, Tompkins Trust Company, Tompkins VIST Bank, Tompkins Mahopac Bank and Tompkins Financial Advisors.
It is an independent insurance agency offering personal and business insurance and employee benefits services through more than 50 of the nation's leading insurance carriers. Further information is available at www.tompkinsins.com. Tompkins Insurance ranks No. 2 on the Rochester Business Journal's 2018 list of top Commercial Insurance firms.*
*Source: Rochester Business Journal, Jan. 2019