September 4, 2019 - 12:22pm
Total of 28 volunteer firefighters complete skills refresher course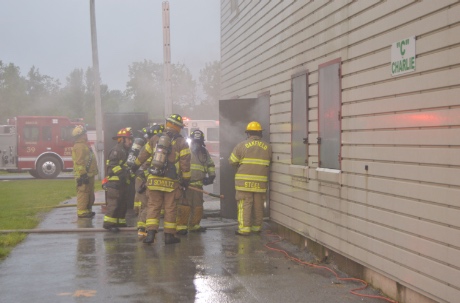 Submitted photo and press release:
Designed to review previously learned skills and improve proficiency, the Self-Contained Breathing Apparatus / Interior Firefighter Operations (SCBA-IFO) four-hour refresher is an engine company refresher that combines skills learned in the Basic Exterior Firefighter Operations (BEFO) program and IFO program into a scenario-based response format.  
Twenty-eight Genesee County fire personnel completed the refresher class held on Aug. 19 at the Genesee County Fire Training Center. 
ALABAMA
Richard T. Brunea
Ronald Bauer
Sidney Eick
Aron J. Kehlenbeck
Michelle L. Patnode
Ryan M. Thompson
DARIEN 
Thomas Bieler
Jeff Luker 
Joe Marino
Joseph Murphy 
Teresa Tesch
CORFU
Dean T. Eck 
Glenn Eck
Jayden D. Eck 
Bruce Fauth
Casey Felski
Kristen Gaik 
James Hale
Tyler G. Lang
Matthew P. Lenhard
Ethan J. Librock 
Justin S. Rodland 
Steven Rodland 
Lori Ann Santini
Brian Schollard 
Dan Smith 
Jacob Stiles
Megan Stiles 
Visit your local fire department to find out more about volunteer opportunities.