February 26, 2018 - 6:00pm
UPDATE: Suspect in Thruway standoff taken into custody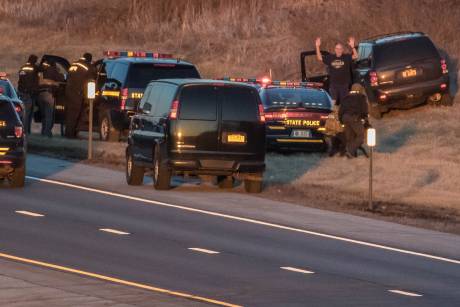 Photo credit: Jim Burns.
NOTE: This was originally posted at 1:15 p.m. We've updated the time stamp to move it back up to the top of the home page. The suspect is in custody.
Minutes ago about a dozen State Police cars swarmed onto the Thruway at the Batavia exit after a vehicle stopped there briefly following a high-speed chase that began in Canandaigua for unknown reasons. Now the pursuit has begun anew.
The suspect vehicle is traversing the median of the Thruway, going eastbound and westbound intermittently.
Troopers were told to be on the lookout for the vehicle driven by a possibly suicidal male.
Spike strips were set up at the Batavia exit, but it is unclear if they were deployed.
There are currently three police cars parked near the Batavia Thruway exit 48; the male subject's latest location is near the Le Roy exit.
UPDATE 1:23 p.m.: The suspect vehicle is stopped at the Le Roy exit Stafford overpass.
UPDATE 1:44 p.m.: The vehicle is stopped on I-90 eastbound about one mile from the Route 237 overpass. A trooper is blocking westbound I-90; and eastbound a number of emergency vehicles are on scene and a helicopter is hovering overhead.
UPDATE 1:48 p.m.: The subject is alert in the vehicle but not responding to officers' commands. The Thruway is closed westbound at the Le Roy exit and eastbound at the Batavia exit.
UPDATE 3:13 p.m.: Now the eastbound Thruway is closed at the Pembroke exit. The continuing standoff has resulted in heavy traffic congestion on Route 98 (Oak Street) in Batavia. The subject is reportedly armed.
UPDATE 5:49 p.m.: Jim Burns, reporting for us with a position that has a good view of the scene, says the subject is in custody. We have no information yet on when the Thruway might reopen.
UPDATE 6:26 p.m.: The Thruway has been reopened in both directions.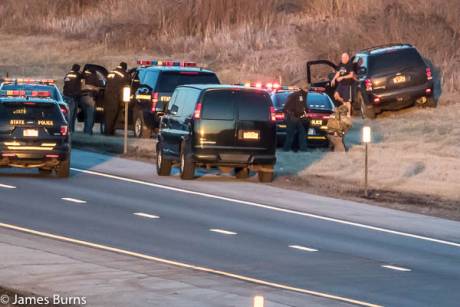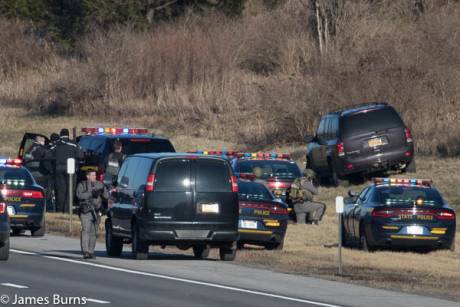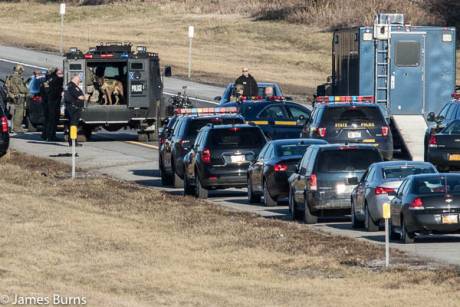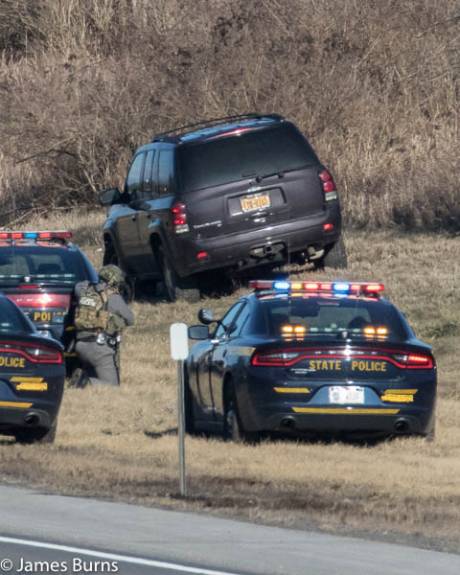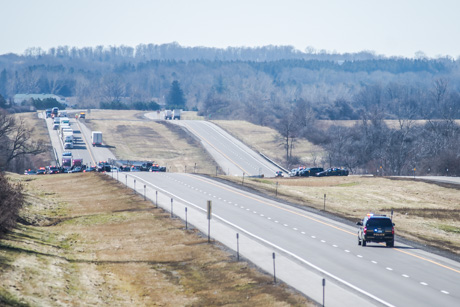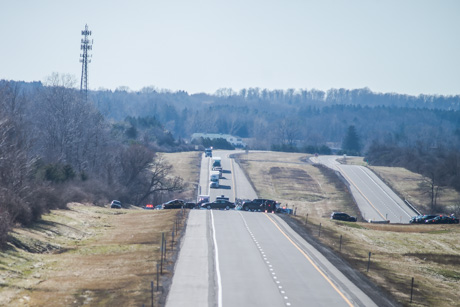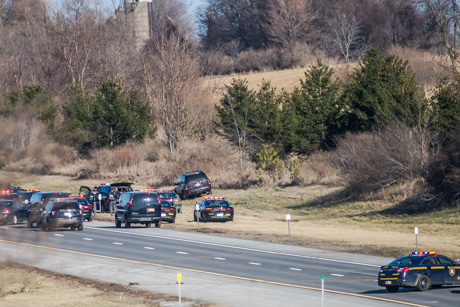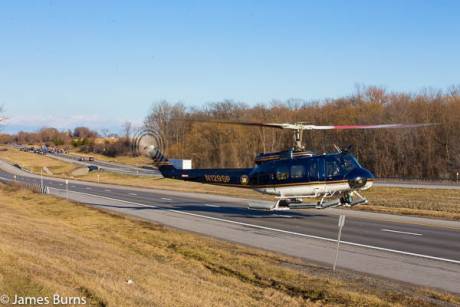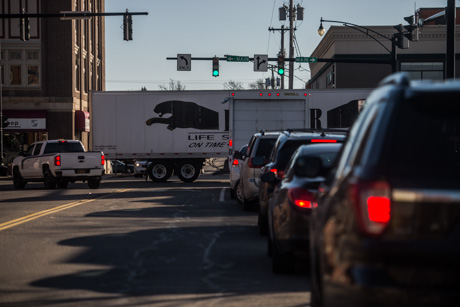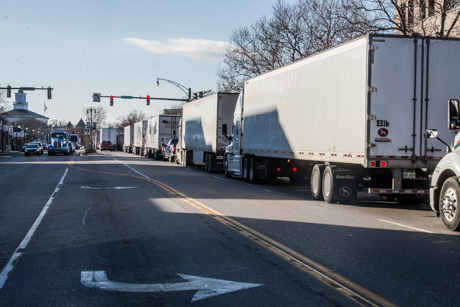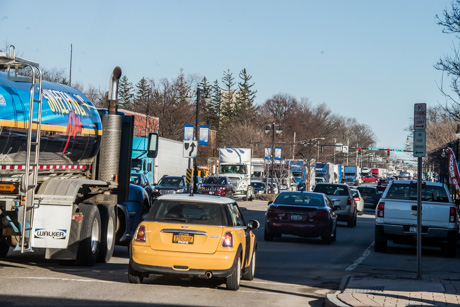 February 26, 2018 - 4:53pm
#2
I just got home a short time ago. I left my position on Route 237 overpass because there was no information to be had there and we weren't close enough (several media outlets eventually gathered there) to get much in the way of pictures.
The Thruway is still closed in both directions.
Since this is Troop T and there's no way to legally access the scene, it's not really possible to provide much more information.
I'll post the pictures I have shortly.