Image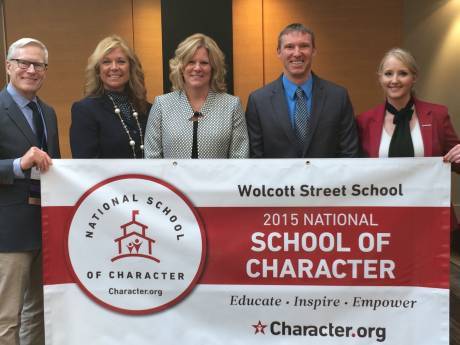 (Submitted photo.)
Last week in Atlanta, Le Roy's Wolcott Street School was honored as a 2015 National School of Character.
Pictured from left are Sam Murphy, Character.org board president; JoAnn Hyde, Wolcott Street School counselor; Carol Messura, principal; Jon Wilson, WSS assistant principal; and Sheril Morgan, director of School of Character.
To celebrate the distinction, the school is holding a "Day of Character" on Friday, Nov. 6th, a culminating in an event at 1:40.
Specifics on the award can also be found on character.org.