Image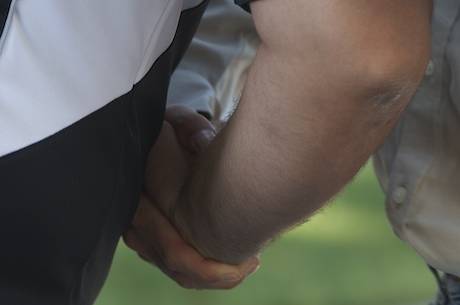 Image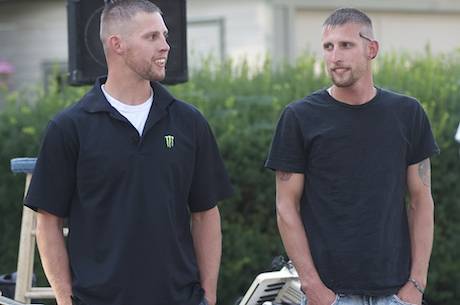 Sunlight danced on the leaves while music stirred a sighing breeze, time seemed to stop for awhile as neighbors eased into languid conversation and lilting laughter. Lewis Avenue was the gathering place Saturday evening in what was the first block party for this tight-knit community.
As part of the event, a proclamation on behalf of Brooks Hawley and the City of Batavia was presented to both Stephen and Mike Rosenbeck of Lewis Avenue for their ongoing efforts of keeping the neighborhood together.
"Stephen and Mike have provided outstanding public service, selfless acts of charity, compassion and genuine concern for their fellow Batavians," Hawley said upon presentation of the Good Neighbor Recognition Certificate.
Leanna DiRisio, community organizer with Vibrant Batavia, partnered with Paul and Bridget Ohlson of Care-a-Van Ministries to make the block party a community event.
"Our mission is to bring communities together and open lines of communication," DiRisio said. 
"We're building friendships," Ohlson said. "Some residents may not know each other so this is a way to bridge people together."
"When we first moved in," James Bellamy said. "The Ohlsons came over with a cake and introduced themselves. That's the kind of welcome that brings people together."
Bellamy moved to Lewis Avenue in May 2009 from Kent County, England. He and his wife, Kathryn (Katie), moved stateside to be closer to Katie's family, who live in the Batavia area.
"This is the first street party that I've been to since I was a kid," Bellamy said. "My first ever street party was for the (50th anniversary of the) coronation of the Queen."
There are many services a city has to offer and DiRisio's job is to inform people of those services to help make the connection for better relations.
While melodies of the band The Old Hippies played in the background, children played in the street and drew pictures with sidewalk chalk as their adult counterparts reacquainted themselves with their neighbors.
"This is our ministry. This is our city," Ohlson said.
Image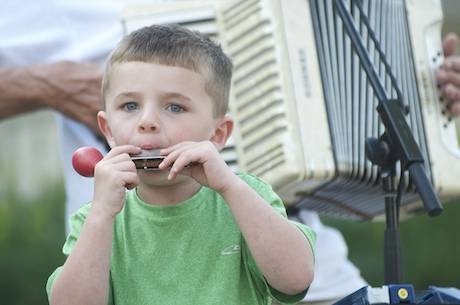 Image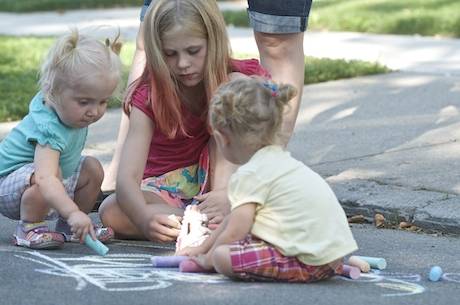 Image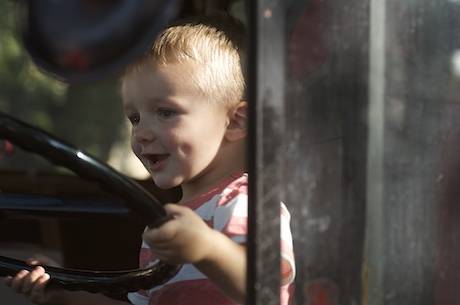 Image
Image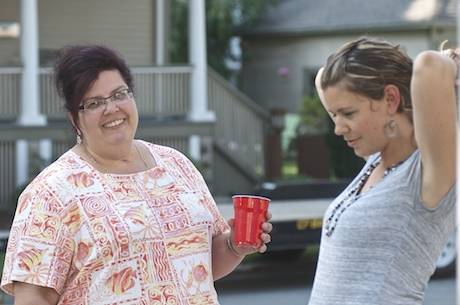 Image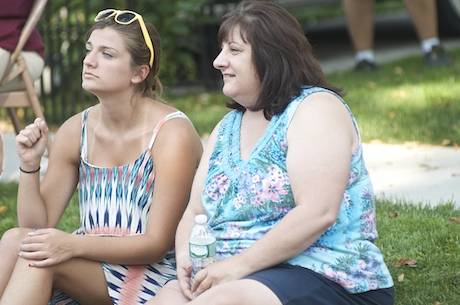 Image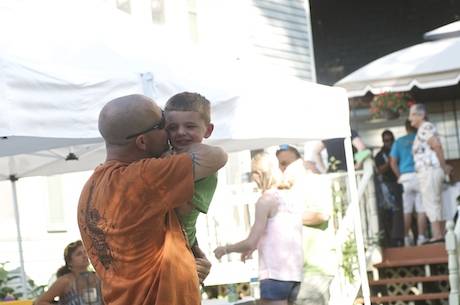 Image