Image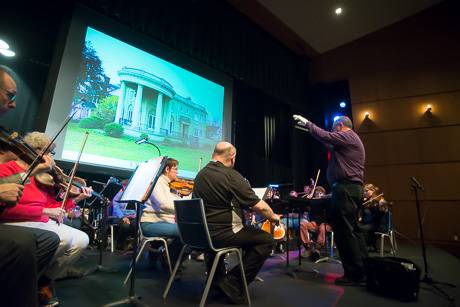 In celebration of its 50th anniversary, the Landmark Society of Genesee County is teaming up with the Genesee Symphony Orchestra for a special concert 4 p.m., Sunday, Feb. 8. 
The concert will feature two slideshows of Genesee County's historic and architectural gems, each set to a different musical piece.  Photographers whose work will appear include Howard Owens, Genesee County Historian Larry Barnes, Landmark Society President Lucine Kauffman, Laurie Baker Oltramari and others.
"It's partly a nostalgic look back," Kauffman said. "There are pictures of buildings that have been lost (as a result of urban renewal). But it ends on a positive note. There is still a lot left in Genesee County that is historically and architecturally significant."
Kauffman said one of the goals of this event is to raise awareness of and pride in this heritage among Genesee County residents, and to encourage good stewardship of what we have.
First, the audience will be treated to Ottorino Respighi's "Church Windows" and a slideshow of windows from various Genesee County churches -- including, among many others:
St. Mary's Roman Catholic Church (Resurrection Parish), Ellicott St. in Batavia
Temple Emanu-El, Bank St. in Batavia
St. James Episcopal Church, Route 5 in Batavia
Our Lady of Good Counsel Church, Route 20 in Darien Center
North Bergen Presbyterian Church, North Bergen Road in Bergen
Indian Falls United Methodist Church, Route 77 in Corfu
St. Peter's Roman Catholic Church (Our Lady of Mercy Parish), Route 19 in Le Roy
Next, they will enjoy Charles Ives' "Three Places in New England." The first movement of this song will be set to a slideshow of various Genesee County barns, celebrating the County's agricultural roots. The second movement will accompany images of old Batavia and of buildings being knocked down during urban renewal. Finally, the third movement will score a slideshow of Genesee County sites listed on the National Register of Historic Places, including:
Stafford Four Corners Historic District
Historic Batavia Cemetery
Alexander Cobblestone Town Hall
Richmond Memorial Library
Augustus S. Tryon House (Le Roy)
Batavia VA Medical Center
Gifford-Walker Farm (Bergen)
The concert will begin at 4 p.m. at Genesee Community College's Stuart Steiner Theater, at 1 College Road in Batavia. Tickets are $15 for adults, $7 for students, $10 for seniors and $35 for families (parents and children 12 and under).
People may purchase tickets at the door or in advance at the following locations:
GoArt!, 201 E. Main St. in Batavia
Roxy's Music Store, 228 W. Main St. in Batavia
Batavia Senior Center, 2 Bank St. in Batavia
Bank of Castile, 29 Main St. in Le Roy
Online at www.geneseesymphony.com/tickets
Photos: Friday's rehearsal. By Howard Owens.
Image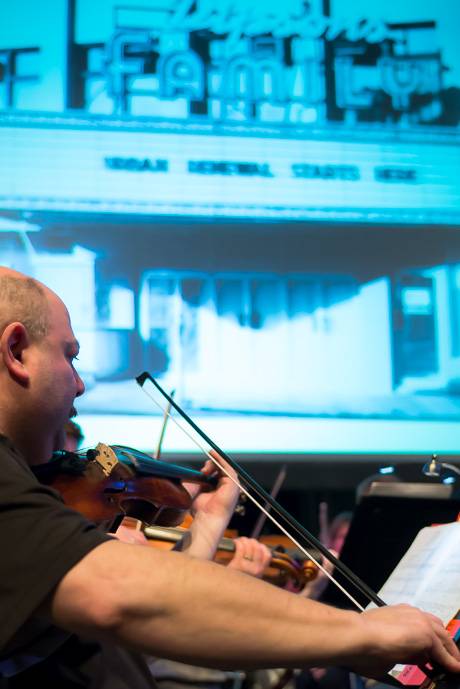 Image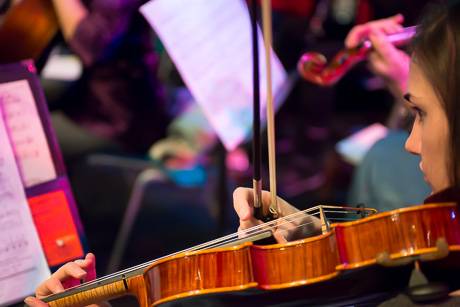 Image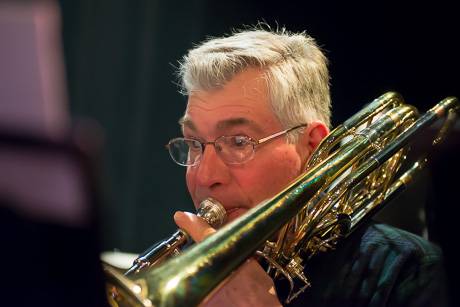 Image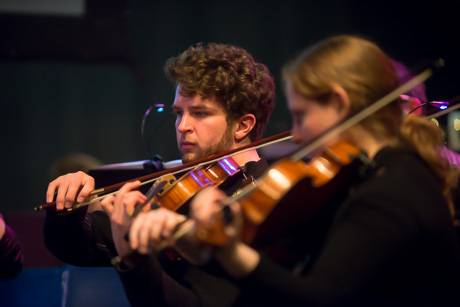 Image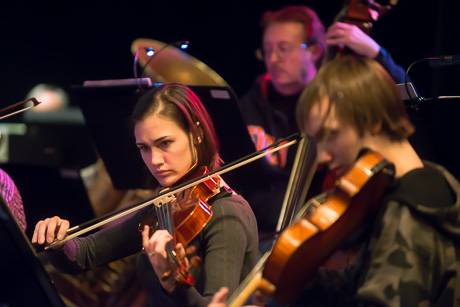 Image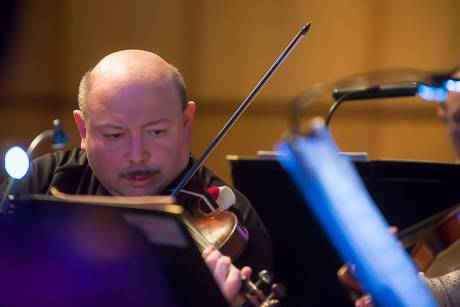 Image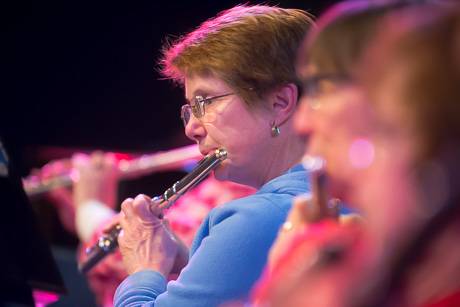 Image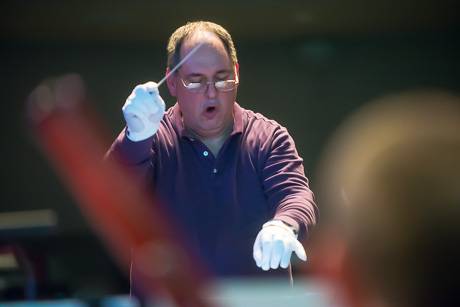 To purchase prints, click here.