Image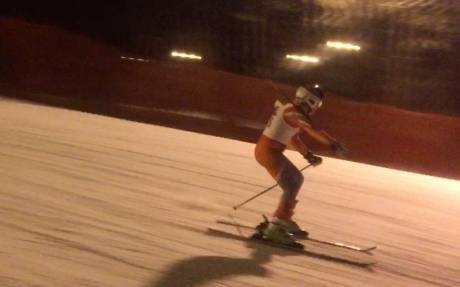 Photo and info from Coach Matt Holman. Photo: Aubrey Towner.
Alpine Ski Results for Tuesday at Swain Resort:
There was snow falling all night for a two-run Giant Slalom Race at Swain Resort on Tuesday night. (The resort is also located in Swain, a hamlet in Livingston County.) The loose soft powder pushed together to form big ruts as the hard base was exposed just inside the race line.
The Boys Batavia Alpine Ski Team finished fifth out of eight teams in the Southern Tier Race League. Top finishers included Brandon Bradley (15th), Alec Wagner (24th), Zack Wagner (28th), Matt Grover (31st) and Ryan Bowen (36th).
The Girls team competed individually (no team time), the top finisher was Aubrey Towner (21st).
The next race will be a slalom race Thursday.