March 30, 2018 - 8:55am
American Legion in Le Roy holds service to honor Vietnam War veterans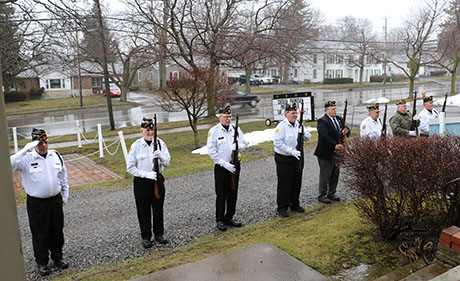 Members of Le Roy the American Legion Botts-Fiorito Post honored Vietnam War veterans at their Legion Hall on National Vietnam War Veterans Day.
More than 60 people attended the service, according to Adjunct Jerry Diskin.
Diskin noted the day honors veterans who generations ago were not necessarily given the respect they deserved upon their return from the war in which more than 500,000 U.S. military personnel served and where 58,200 U.S. servicemen and women lost their lives. U.S. involvement in Vietnam spanned five presidential administrations, from Eisenhower to Ford.
The last combat troops left Vietnam on March 29, 1973.
President Barack Obama proclaimed March 29 Vietnam Veterans Day in 2012. President Donald Trump signed the Vietnam War Veterans Recognition Act of 2017 last year marking March 29 as National Vietnam War Veterans Day. 
Photos by Joan Fernaays.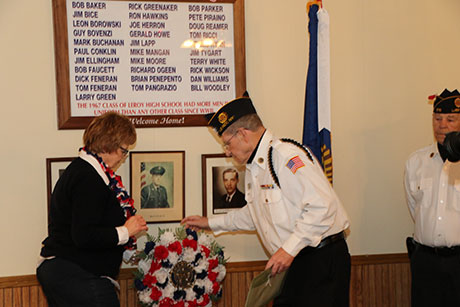 March 30, 2018 - 9:30am
#1
To Commemorate, To Educate, and To Heal...
Greater Love Hath No Man, than To Lay Down His Life for a Friend...