August 12, 2018 - 7:38pm
Arrest made in fatal hit-and-run following Aldean concert in Darien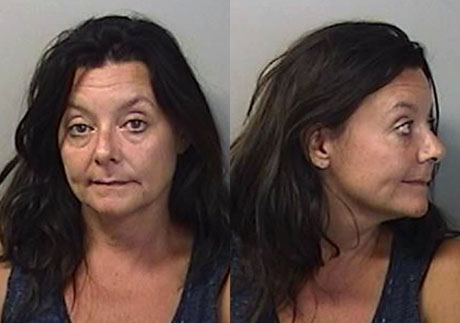 The Sheriff's Office has made an arrest in a fatal hit-and-run accident on Sumner Road, Darien, on Friday night after the Jason Aldean concert at Darien Lake Performing Arts Center.
Jennifer L. Serrano, 48, of Charles Street, Irving, is charged with vehicular manslaughter in the second degree and leaving the scene of a personal injury accident.
The Sheriff's Office executed a search warrant early this morning in Amherst and seized the vehicle they believe Serrano was driving when it struck Connor Lynskey, 18, of Hinckley.
Lynskey was camping with a group of people who attended the Aldean concert and they were walking back to Darien Lakes State Park on Sumner Road when he decided to run ahead and catch up with a friend.
None of the group apparently saw what happened. 
When they got back to the state park, they contact State Park Police because Lynskey had not returned. Park Police and deputies search the area but did not locate Lynskey.
At 11:51 a.m., Saturday, during another search of Sumner Road, Deputy Richard Schildwaster found Lynskey's body in a ditch at the side of the road.
Serrano was jailed on $100,000 bail or $200,000 bond.
Christopher Parker was the lead investigator on the case.