May 15, 2015 - 9:25pm
Bank of Castile employees organize 'date night' raffle to benefit Relay for Life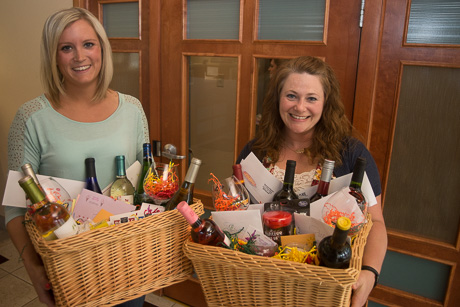 Here's your chance to enjoy a special Date Night every night for a year (significant other not included). 
Employees at the Bank of Castile branch on East Main Street, Batavia, are auctioning off this grand prize as a fundraiser for Relay for Life.  The prize value is more than $700. 
Tickets can be purchased at the branch, $1 for one ticket, $3 for five, and 10 for $5.
The raffle was organized by Michelle Cryer, who wasn't available today at picture time. Pictured are Lauren Drier and Amber Reese.