April 23, 2016 - 9:38am
Barry Miller honored in Bergen at dedication of new ambulance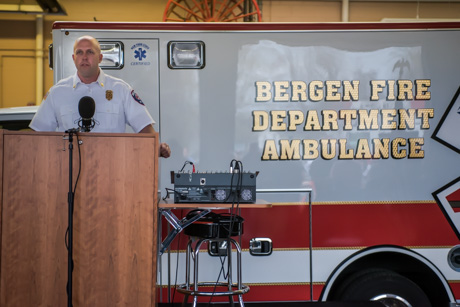 Bergen dedicated its new ambulance Friday evening in honor of Barry Miller, the former EMS chief who was killed in an accident Sept. 23 while responding to a medical call.
Miller was remembered as a man who had a passion for the EMS service and always looked forward in life to new challenges.
"As time passes, his title as director, EMS lieutenant and EMS chief may fade from our memories, but the ones that will always remain are leader, mentor and dear friend," said Deputy Chief Scott Crosier.
Town Supervisor Don Cunningham, a good friend of Miller's, said the ceremony marked a time of transition and he hoped that every time the ambulance rolls on a call in the future that it will be filled with the same passion for service that Miller brought to the job.
"I'd like to think this ceremony opens a new chapter," Cunningham said. "Those of us who knew Barry that moss didn't grow on his walk. He was always moving forward, never lingering in the past, always looking to the next opportunity, up for the next adventure, ready and willing for the next fun thing."
P.J. Cummings sang his song, the "Firefighters Song." Perhaps, he said, it may be the last time he performs the song live.
Pastors Micheal Merry and Matthew French delivered the blessing of the vehicle and prayed over it and Miller's parents, Tracy and Loretta, dedicated it.
Top photo: Bergen Chief Kevin Finucane.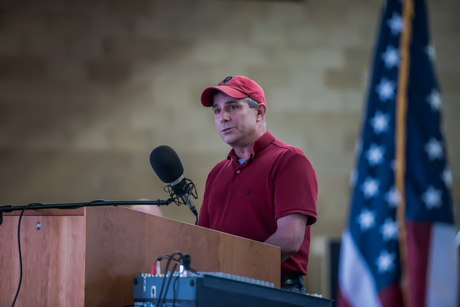 Don Cummingham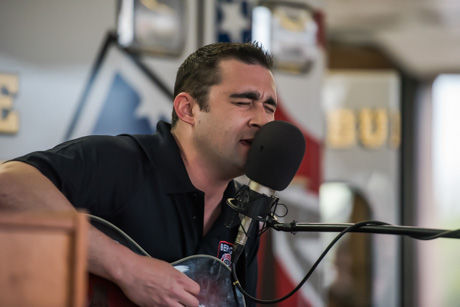 P.J. Cummings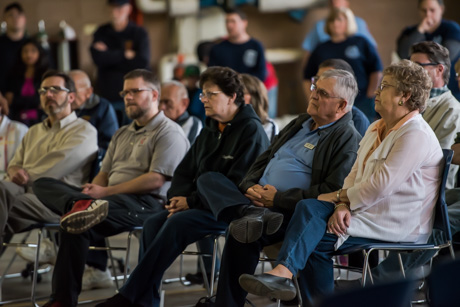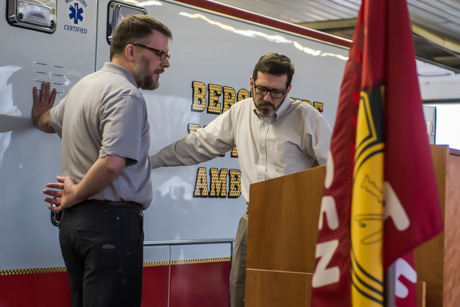 Matthew French and Michael Merry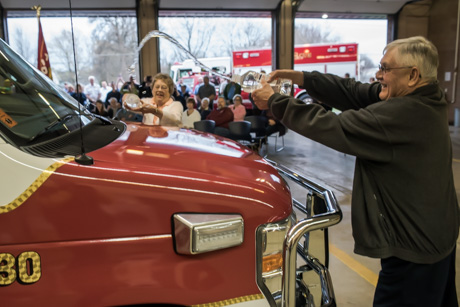 Loretta and Tracy Miller.