May 17, 2017 - 9:27am
Batavia 12U girls softball teams get to play game on GCC field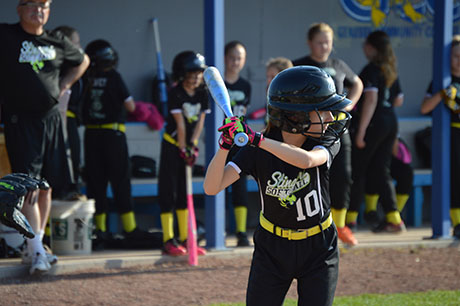 Batavia's two girls 12U fast-pitch softball teams got to play for the first time yesterday on the field at Genesee Community College, which Coach Matt Landers said was a real treat for the girls.
Sophia Papponetti got the win on the mound for the Batavia Black squad, with Emma Bigsby taking the loss Batavia Yellow. Landers said it was a close game until the sixth when Batavia Black broke open the game to secure a 19-11 win.
Submitted photos and information.