Image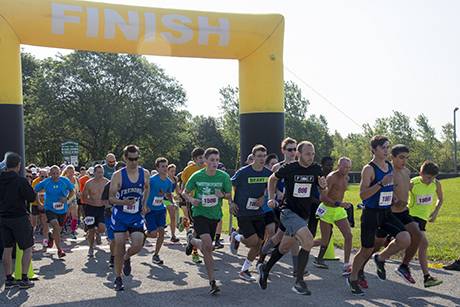 Bill Buckenmeyer won the Batavia Area Jaycees' Labor Day 5K race yesterday with a time of 18:11.
The female winner was Kimberly Mills with a time of 19:53.
The top walker was Gina Giese with a time of 36:13.
There were also winners in various age categories.
At the youngest level, 14 and under, the top male and top female were Kameron Kuszlyk (22:46) and Maya Ciocola (29:20).
In the over 60 category, Frank Gioia (21:24) and Janice Spiotta (26:12) had the best times.
For a complete list of participants and times, click here.
Image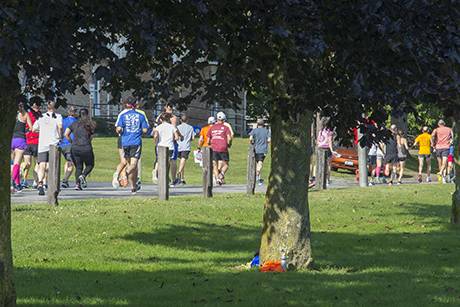 Image