May 31, 2018 - 11:09am
Batavia HS Drama Club's show presents a unique retelling of the Wizard of Oz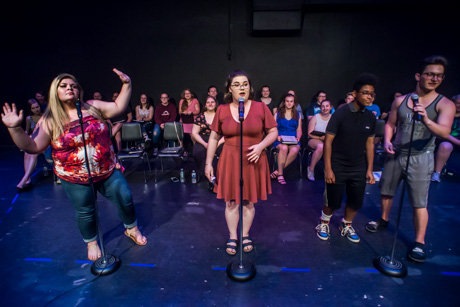 Batavia High School teacher Caryn Wood has woven together songs from three musicals, "Wicked," "The Wiz," and "The Wizard of Oz," to create a new production for the Drama Club that will serve as a fundraiser for the program.
Wood said the songs are pulled together in a single timeline to tell the Wizard of Oz story.
"All three are very different musical styles, but we took some of the most well-known songs from each," Wood said.
Wood described the story:
Wicked tells the story of Elphaba & Glinda and their unlikely friendship that gets turned upside down when the young girl, Dorothy drops from the sky into Munchkin Land. Unfortunately, during a cyclone, Dorothy's house lands on a kills the Wicked Witch of the East who in Wicked you learn is really Nessa, Elphaba's younger sister.

Both The Wiz and The Wizard of Oz pick up the story at that point and follow Dorothy and her band of three friends (Scarecrow, Tinman, & Lion) as they travel the yellow brick road through Oz. In the Emerald City, they meet the Wizard who sends them on a mission to free the land from the grips of The Wicked Witch of the West.

But in Wicked the question is also asked...who really is the "Wicked Witch?" Perhaps the answer isn't quite as simple as you might think.
"The music from these shows is amazing and memorable, and our students have loved bringing all three of them to life," Wood said.
The price of admission: Whatever you are willing to donate to the program.
The performance is tomorrow at 7 p.m.  
Seating is limited.
Featured cast includes:
Madison Hoerbelt (senior) -- Elphaba
Madeline Keenan (senior) -- Glinda
Eryn Dunn (junior) -- Dorothy
Evan Bellavia (senior) -- The Wizard
Kathryn Fitzpatrick (freshman) -- Addaperle
Parise Ricks (senior) -- Madame Morrible
AT Thatcher (junior) -- Boq/Tinman
Elise Hoerbelt (junior) -- Nessa 
Cameron Bontrager (junior) -- Fiyero/Scarecrow
Tanner Kolb (senior) -- The Lion
Kristen Glosgowski -- Aunt Em
There are also six returning alumni participating in the production.
Jeffrey Fischer is vocal director and accompanist, Jane E. Haggett is on keyboard/synthesizer and Wood is the director and producer.
Top Photo: Tanner Kolb, Eryn Dunn, AT Thatcher, and Cameron Bontrager.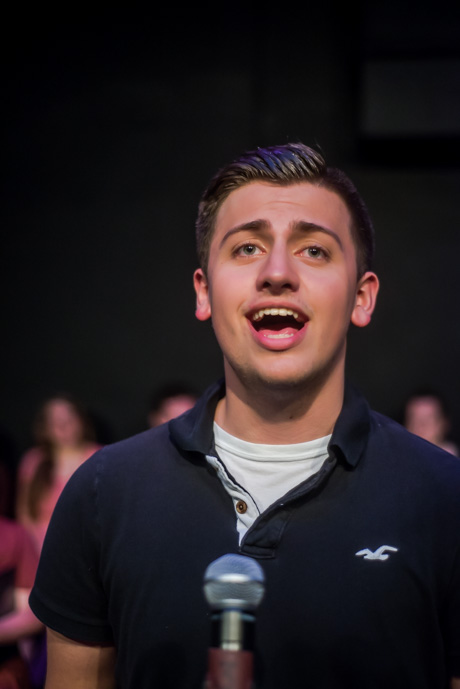 Evan Bellavia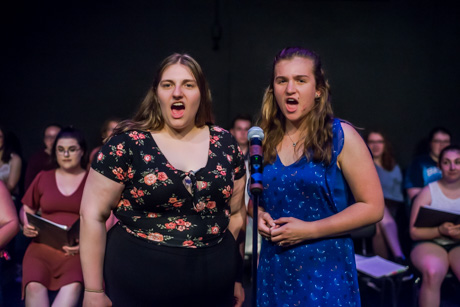 Madison Hoebelt and Madeline Keenan