December 17, 2016 - 11:22pm
Batavia's first MMA event draws capacity crowd
It's only been a few months since it became legal to hold mixed martial arts events in New York, and one of the first such events in the state drew a sellout crowd in Batavia tonight at the Quality Inn and Suites.
Le Roy resident Richard Mitchell, owner of Ground Force Fights and himself a former professional MMA fighter, was the event's promoter.
First three photos, Mark Murry vs. John Gearhart. Murray won at 1:30 in the first round due to strikes.
In the dual main events, Morgan Cavanaugh vs, Eddie Ortiz Junior. Ortiz won at 1:55 in round 1.  Tom Shelby beat Nick Phelps at 1:55 in round 1.
Previously: Local promoter bringing one of the state's first MMA events to Batavia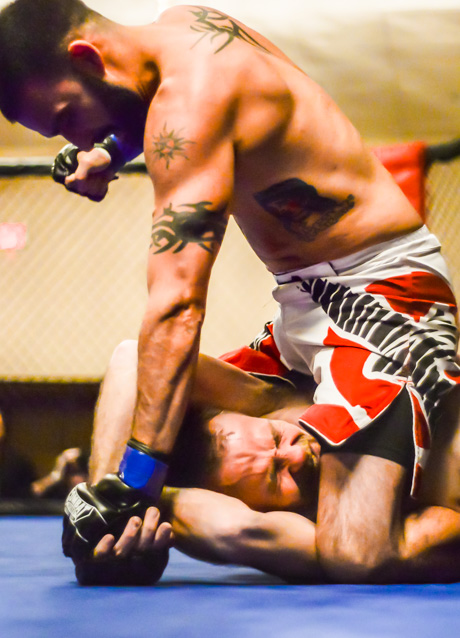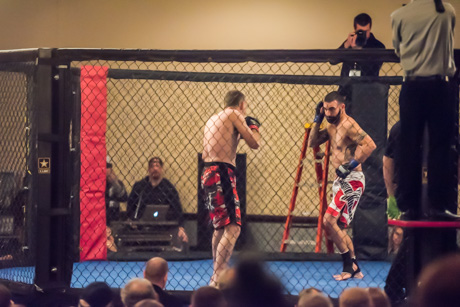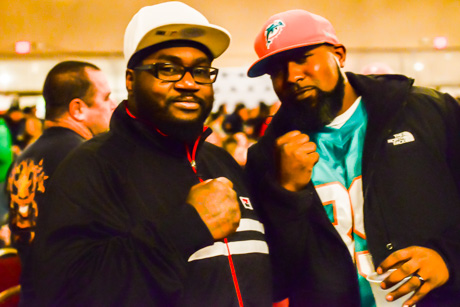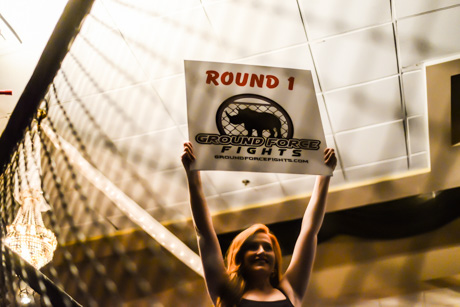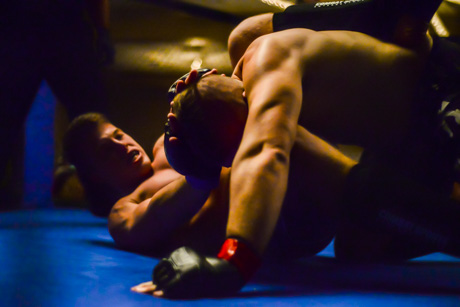 Two photos above, Sean Keough vs. Yuri Panferov. Panferov won at 1:15 in round 1 after a verbal tapout by Keough.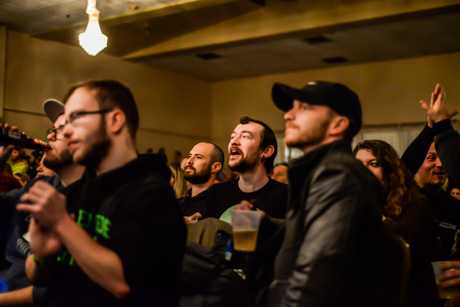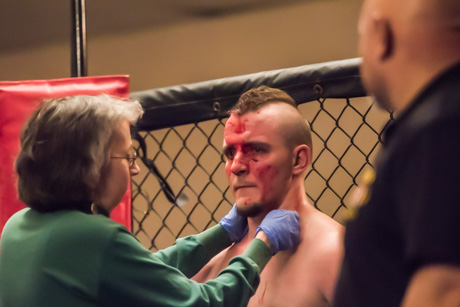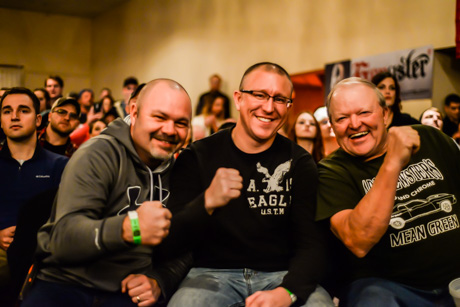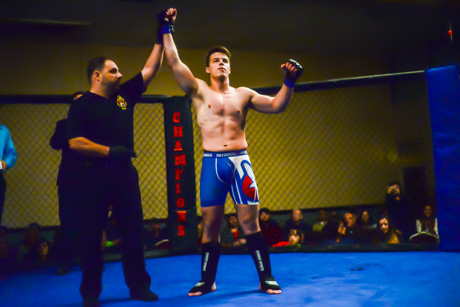 December 18, 2016 - 5:27pm
#2
Dave Meyer. It appears (to me, anyways) that a "hater" has already chimed in on this article.
Personally, I fail to see what the problem is. It (MMA) is a sport. As such, it's one person's choice to engage another person within the rules of the sport.
Nope. Not anything I'd want to do. Likewise, I wouldn't want to engage in boxing, or bobsledding, or bronco riding. But, that's my choice. I am perfectly fine with allowing others to choose whatever they want to do, as long as it's their choice (and, they don't harm anyone not participating).
It used to be, the "average" reasons boxers got into boxing was because they had far fewer choices of making a living (again, not all of them, but, most of them).
With MMA, I've seen doctors, dentists, lawyers, and many other "professionals" who choose to step inside "the cage". Nobody's making them do it. Economics (for many of them) certainly doesn't appear to be the reason.
You certainly have the right to disagree with their choice. But, they also have the right to do it, as long as it's not against the law.
They enter the cage willingly, and, I'm guessing, with the knowledge that they could possibly inflict (or, be the recipient of) great bodily injury or death. It's really not that much different than skydiving or racing around an oval track at 100mph.