February 11, 2018 - 11:04am
Bethany fire honors members, installs 2018 officers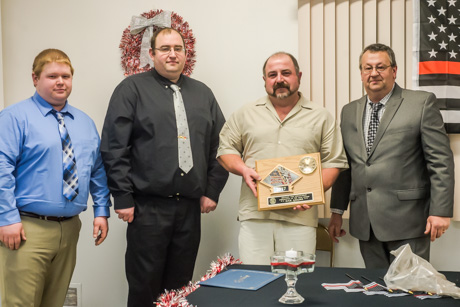 Dan Adams was named Firefighter of the Year for the Bethany Volunteer Fire Department at the department's annual awards and installation dinner Saturday night.
Pictured with Adams are Jamie Fluker, Jeff Pietrzykowski and Jeff Fluker.
The 2018 officers are: Jeff Pietrzykowski, chief; Jeff Fluker, first assistant chief; Jamie Fluker, second assistant chief; Kyle Rombaut, captain; Christopher Page, lieutenant; Mel Davis, first aid captain; Jim Duval, first aid lieutenant; and George Larish, fire police captain.  
The board officers are: Christopher Page, president; Kyle Rombaut, VP; Corie Rombaut, secretary; Jeff Wolak, treasurer; with board directors -- Vicki Wolak, Peggy Johnson, Wayne Walker, Todd Mogenhan, Mel Davis, Bill Shea. The chaplain is Rev. Walter Whenhold.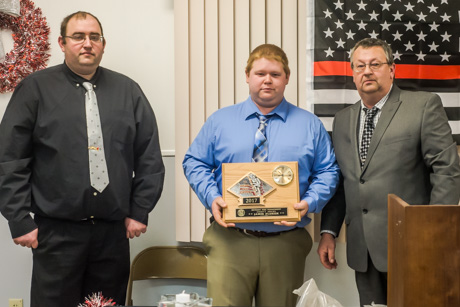 Jamie Fluker received the Chief's Award.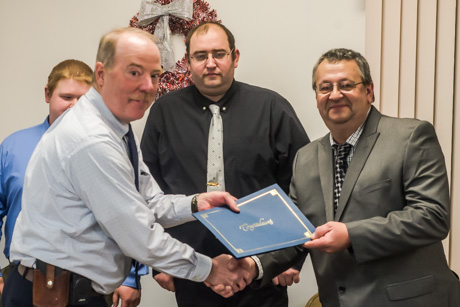 The department responded to 132 calls. Jim Duval responded to 91 of those calls, the most of any member.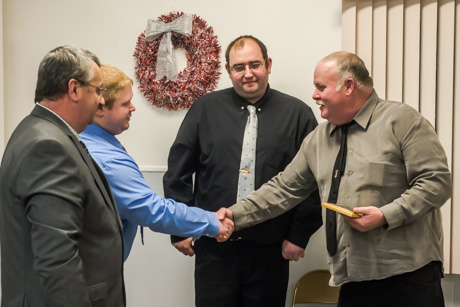 Greg Johnson put in 107 training hours, the most of any member.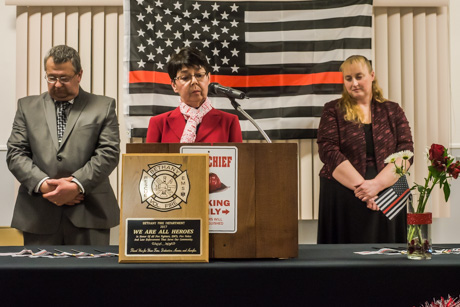 The dinner featured a ceremony honoring all of the first responders in Bethany. A plaque will be hung in the Fire Hall that reads, "We Are All Heros."
Pictured, Jeff Fluker, Mel Davis and Peggy Johnson.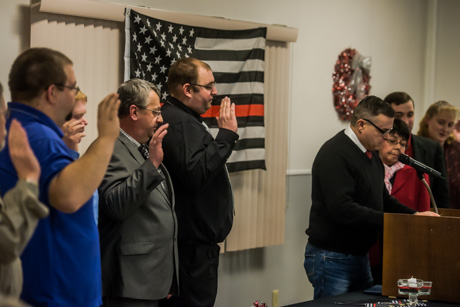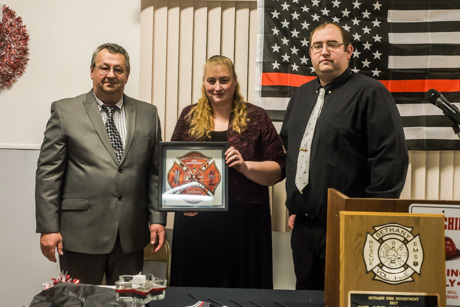 Jeff Fluker, who just finished a three-year stint as chief, and has been chief for nine of the past 11 years, received a gift from the department.