February 25, 2016 - 2:14pm
BHS students preparing supercalifragilisticexpialidocious performance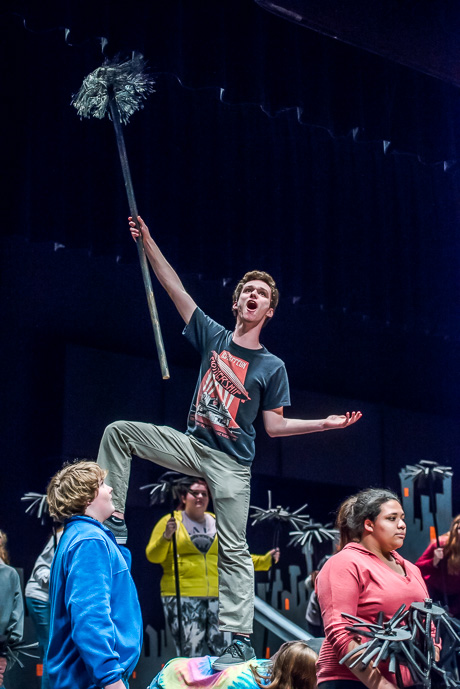 Batavia High School's Production Club will present a musical product of Mary Poppins next week with Nick Piedmon playing Bert and Andrea Gilebarto as Mary Poppins.
Photos are from yesterday's rehearsal. 
Caryn Burk Wood is the director and Dan Grillo the musical director.
The cast includes Ross Chua as Mr. Banks, Chelsea Jensen as Mrs. Banks, Eryn Dunn as Jane Banks and Colin Dunn as Michael Banks.
Performances are at 7:30 p.m., March 4 and March 5, and 2 p.m., March 6.