November 6, 2017 - 10:11am
Byron-Bergen/Elba Soccer heading to Final Four ranked #1 in the state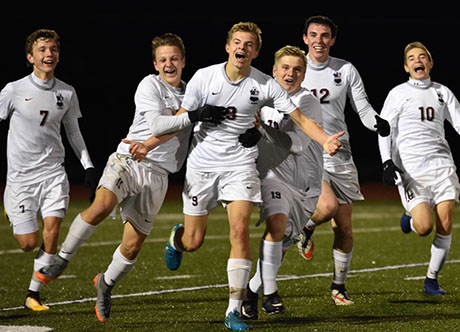 The Byron-Bergen/Elba boys soccer team is 19-1-1, ranked #1 in the state and on the verge of playing for a Class C state championship.
The captured a Section V title by beating Bishop Kearney in a second overtime period and then went on to win the Far West Regional title.
The Final Four begins at 1:30 p.m., Saturday in Middletown with B-B/Elba taking on Lake Placid. The finals will be played the following day in Middletown at 10:30 a.m.
Info and photos submitted by Robert Swapceinski.
Top photo: Celebration after the sectional title. Adam Swapceinski, Greyson Huntington, Wade Thompson, Adam Drake, Kylar Chambry and Kyle Foeller.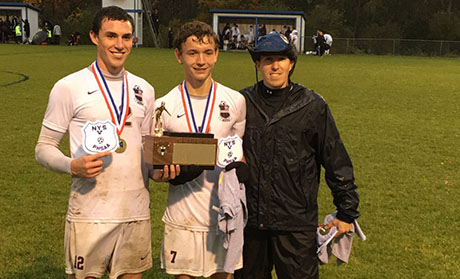 Captain Kylar Chambry, left, Captain Adam Swapceinski and Coach Ken Rogoyski.