March 13, 2019 - 1:00pm
Byron resident sorry to lose garden plot to new water line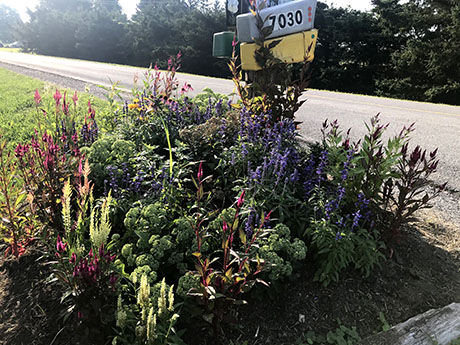 June Rouse was sorry to see it go -- the planter she has lovingly cultivated for 10 years around her mailbox on Lyman Road, Byron.
She learned just a day ahead of time that a new water line being installed on Lyman was going right through the side of the road her mailbox is on.
She tried to save what she could with a tractor, digging up big frozen clumps of earth with her bulbs in the dirt. She hopes she can replant everything this spring.
Photo submitted by June Rouse.