January 19, 2017 - 6:07pm
Chamber celebrates new headquarters, new visitors center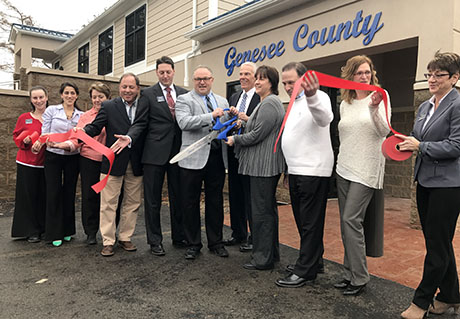 The Genesee County Chamber of Commerce celebrated its arrival in a new home, with a new tourism center, on Park Road, Town of Batavia, today, with a ribbon cutting.
While the upstairs offices are a modern and comfortable place for chamber employees to work, it's the downstairs visitors center that is the star of the renovated building.
Chamber President Tom Turnbull noted its close proximity to the Thruway and the nearby hotels, which by the end of the year will have a total of 1,000 guest rooms between them.
"It will now be our job to encourage these visitors to our county to explore deeper into the county to shop, eat and enjoy many of the fine services available," Turnbull said.
The move was appropriate, said Ray Cianfrini, chairman of the Genesee County Legislature, because tourism dollars are important to the health of our local economy.
"Many people either forget, or they may not be aware, what a significant impact tourism has on our local economy," Cianfrini said. "Aside from the money people spend on their food and their fuel and their lodging, they also contribute significantly to our sales tax and our bed tax revenues. The Chamber has done a fantastic job of promoting tourism in Genesee County."
Tom Turnbull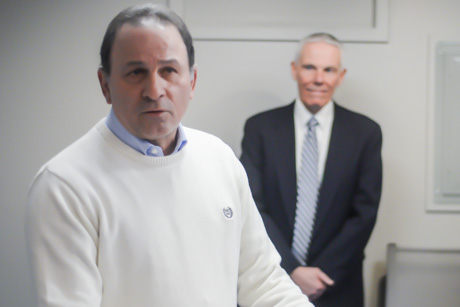 Ray Cianfrini