January 12, 2018 - 1:53pm
Congressional candidate speaks in Pavilion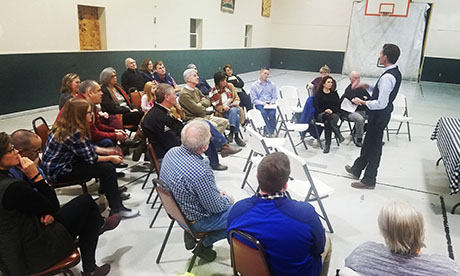 Press release:
Nick Stankevich spoke to about 30 constituents in the Town of Pavilion late Thursday afternoon. The gathering was hosted by Sarah Noble-Moag, of Noblehurst Farms.

Farmers, teachers, business owners and other local residents had the opportunity to meet the only rural congressional candidate in New York's 27th District.

He covered a range of questions from rural Internet access to immigration reform.

Stankevich acknowledged that there is a lot of work to do but it must be done by working with the people, making fiscally responsible economic choices and putting people first.