October 30, 2018 - 5:40pm
Construction has begun on four-story Fairfield Inn on Federal Drive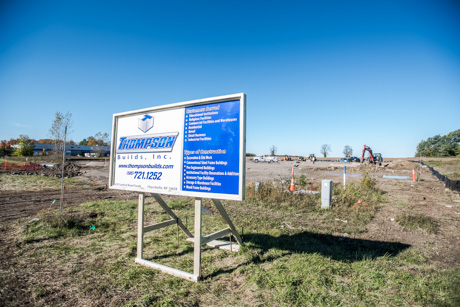 Construction finally began just over a week ago on a new four-story, 64-room hotel on Federal Drive in the Gateway II project.
The hotel will be operated by Oakfield Hospitality LLC, a company headed by Ash Patel, and branded as a Fairfield Inn.
While Oakfield Hospitality acquired the property from Genesee County Economic Development Center, the project has not received any incentives from the IDA.
Tom Turnbull, president of the Genesee County Chamber of Commerce, said the new hotel will help bring more visitors to Batavia.
"The addition of the Fairfield Inn to Genesee County's inventory of hotel properties adds one of the only large flagship chains – Marriott – not represented in our county," Turnbull said. "The familiarity of the Marriott name and the loyalty to its brand by its customers means even more people will be staying in Genesee County hotels.
"That means not only more revenue for the hotels but also from restaurants, retail shops and other ancillary businesses in our area. More tourism revenue also means more sales tax revenue from sources outside of the county, which should help reduce the burden on county taxpayers."