October 2, 2017 - 9:14am
Construction set to begin on new facility for Mercy Flight in Batavia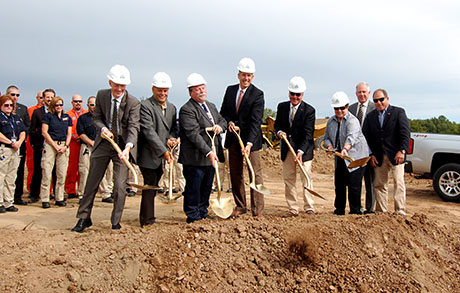 Mercy Flight/EMS broke ground Friday on its new 11,500-square-foot facility off Route 98, just north of the Thruway, in the Town of Batavia.
The facility will become the new staging area headquarters in Genesee County for the ambulance service.
It's a $2 million investment by Mercy Flight and is located on 2.2 acres in the Gateway II project on Call Parkway.
Photo submitted by Mercy Flight.