January 23, 2023 - 6:24pm
Corfu Fire makes up for lost time, names top firefighters for past three years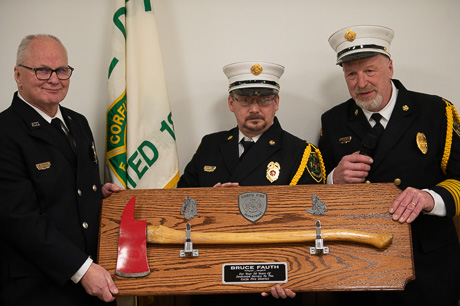 After missing installation dinners for two years because of COVID-19, the Corfu Volunteer Fire Department caught up on its annual awards on Saturday night, honoring top firefighters for 2020, 2021, and 2022.
Bruce Fauth, pictured above with Dean Eck and Greg Lang, was recognized for his 50 years of service and named Firefighter of the Year for 2020.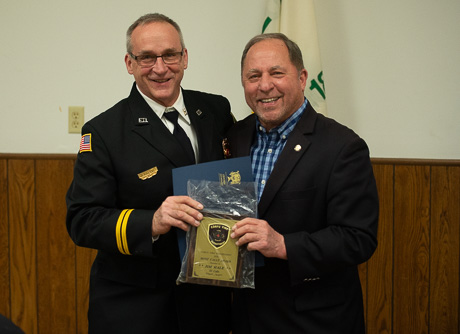 Jim Hale, with Assemblyman Steve Hawley, was recognized as a top responder.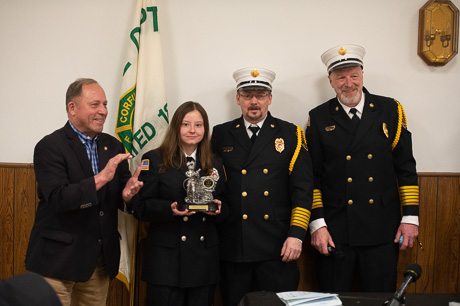 Megan Stiles was named Firefighter of the Year for 2021.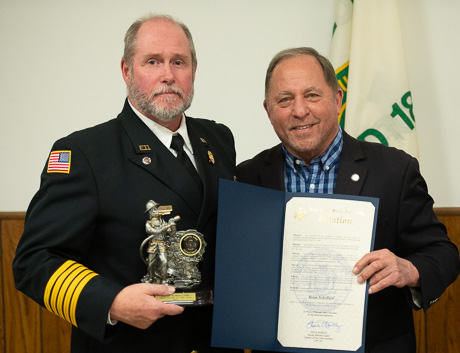 Brian Schollard was named Firefighter of the Year for 2022.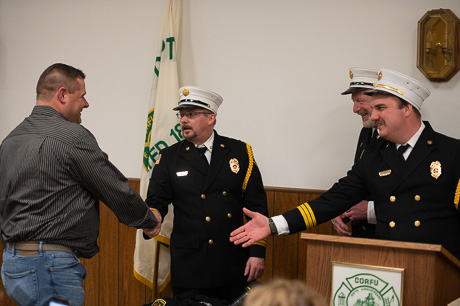 Don Newton, chief of East Pembroke, was named an honorary member of the Corfu department for his hard work and service to the community.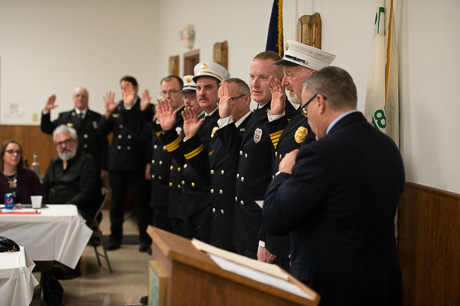 Emergency Management Coordinator Tim Yaeger administered the Oath of Office for the 2023 officers. Greg Lang, chief, Dean Eck, deputy chief, Dan Smith, assistant chief, Tyler Lang and Jim Hale, captains, Megan Stiles and J.T. McCarthy, lieutenants, Dillon Hale, first aid captain, Krista Bellassai, first aid lieutenant, Rob McNally, fire police captain, Matt Lenhard, fire police lieutenant, Justin Rodland, safety officer.  The board for 2023 is Dillon Hale, president, Jacob Stiles, vice president, Jennifer Eck, treasurer, Paula Trapani, secretary, Jayden Eck, sergeant at arms, and trustees, Josh McMartin, Megan Stiles, and Matt Lendard.