October 5, 2017 - 12:32pm
Eagle Scout projects honors those who were dedicated to John Kennedy School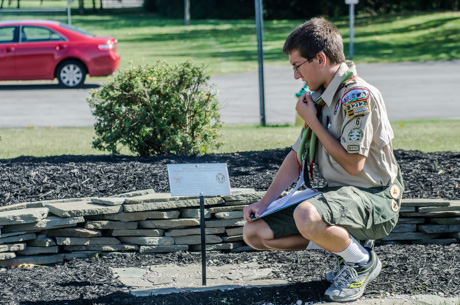 In a ceremony at John Kennedy School yesterday, a new memorial garden was dedicated as the culmination of an Eagle Scout project by Thomas Ognibene, Troop 6006.
"I wanted to do something to give back to the community and recognize all the people who have dedicated their time to give to the school," Thomas said.
When Thomas started his project in May, there were two trees planted behind the school to honor Mike Houseknecht and George and Maria Raines, both former gym teachers at the school.
Thomas added more plants, mulch and a stone border with an elevated area in the center of the memorial.
From planning through construction, Thomas put in more than 120 hours of time into the project. He was assisted in the construction by 19 scouts and parents.
Supporting the project were Batavia City School District, Scalia's Landscape, Home Depot, Hansen Aggregates, Joe's Awards and Trophies, Steve Ognibene Photography, Batavia's Original, and Pudgie's Lawn and Garden.
Members of the Houseknecht and Raines families attended the ceremony.
"We're so grateful and overwhelmed," said Maureen Pelletier, daughter of George and Maria, and who traveled to Batavia for the ceremony. "It's just so much more than we ever expected."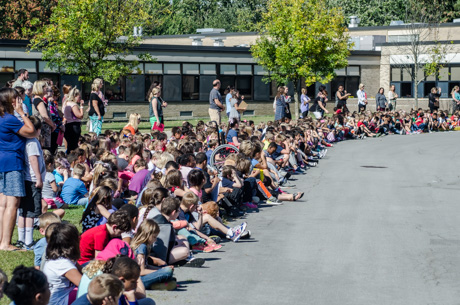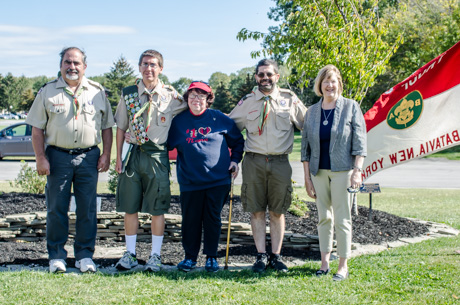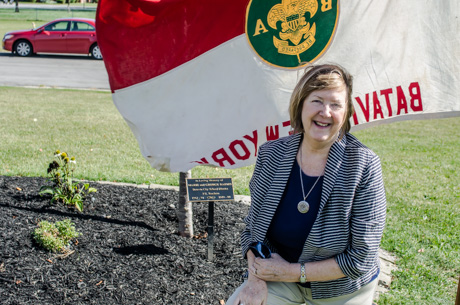 Maureen Pelletier
October 5, 2017 - 4:57pm
#1