March 6, 2017 - 10:02am
Elba honors long-serving assistant chief, installs 2017 officers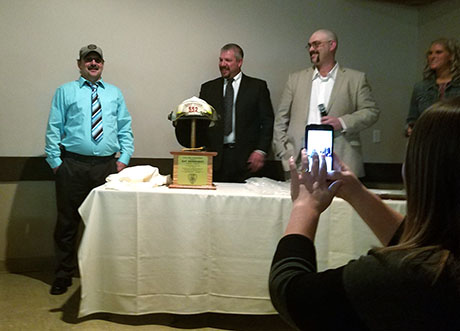 The Elba Volunteer Fire Department held its 2017 installation banquet on Saturday night and Don "Rat" Reinhard was honored for this 23 years of service as assistant chief. He was presented a handmade trophy by all the officers (trophy made by John Mudrzynski).
Michael Pfendler and Nathan Tabor were recognized for achieving the most training hours and Mike Schad Jr. responded to the most calls.
Photos and info submitted by Carrie Mudrzynski.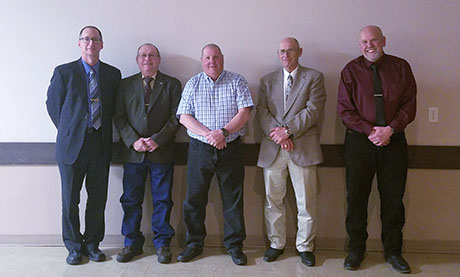 Elba's fire police officers for 2017: Mark Wiatrowski, Mike Banks, Leonard Peterson Sr. , Kenny Miller and Kevin Dart.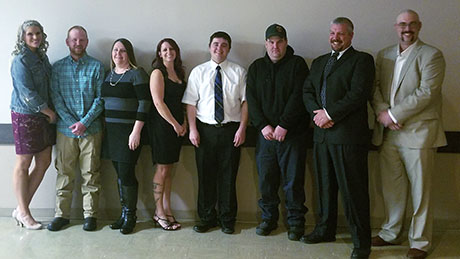 The firematic officers for 2017 who were able to attend the dinner: Caitlin Zipfel, Nick Esten, Mandy Esten, Jennifer Cardinali, George Underhill, Mike Schad Jr., Ryan Hart, and John Mudrzynski. Unable to attend: Mike Heale and Chris Lane.
​​
Corporate officers: Mark Wiatrowski, Kenny Miller, Don Gavenda, Linda Loder, Bob Zipfel, Sue Dart, Donna Hynes, Leonard Peterson Sr., and Glenn Bloom.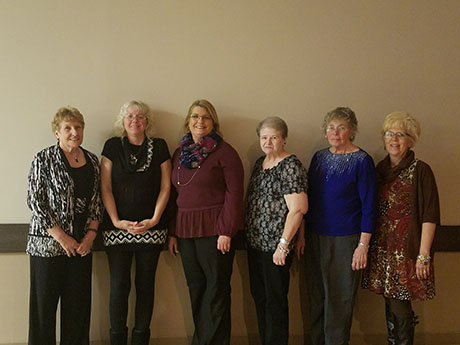 The officers of the Ladies Auxiliary: Linda Loder, Lynette Gregori, Joyce Zipfel, Bobette Hyatt, Irene Griffith-Pierce and Marylou Andrews.
March 6, 2017 - 12:02pm
#1
Over 2,000 officers installed for a small town like Elba? That seems like a lot!
;-)
March 7, 2017 - 7:10pm
#2
What sort of tools are necessary for the proper installation of each officer?