June 10, 2018 - 7:06pm
Flag Day Celebration: 'The flag shows that America never gives up'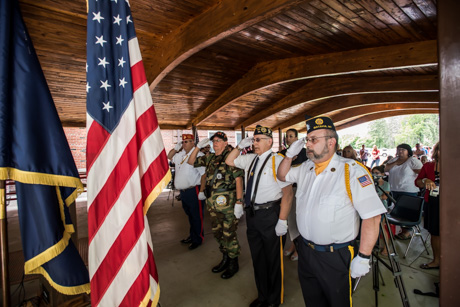 Veterans residing at the Batavia VA Medical Center were honored today as part of a Flag Day ceremony that included the reading of three essays about the flag by students of Batavia Middle School.
The winning essay was written by Harrison Southall (second photo):
What the American Flag means to me? Well, it stands for hope in my eyes. In America's history, when battles were fought there would be a flag bearer who would hold our flag with his life. If he got shot, he still held it. If he got killed, someone else would just drop their gun and pick up the flag because they knew they were fighting for our country. The flag shows that America never gives up and shows brave soldiers that hope is never lost even in the worst times, and that is what makes the flag special.
Organizing the event was spearheaded by Frank Panepento and ended with a medley of patriotic songs from a brass band.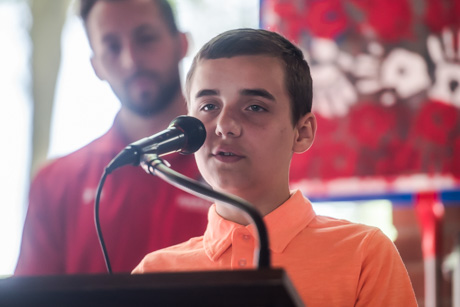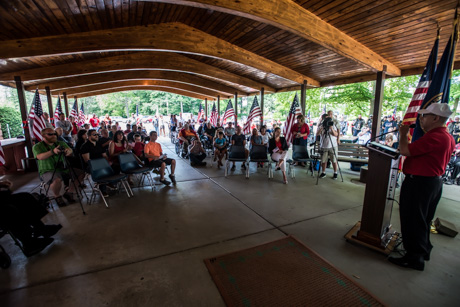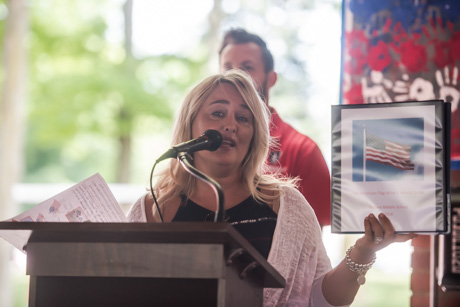 Assistant Principal Maureen Notario with a binder full of all the essays submitted by students of Batavia Middle School. The book was presented to World War II veteran Leo Pelton, who is 99 years old (below).