October 19, 2018 - 8:01am
Forum Players present modern adaptation of ancient Greek tragedy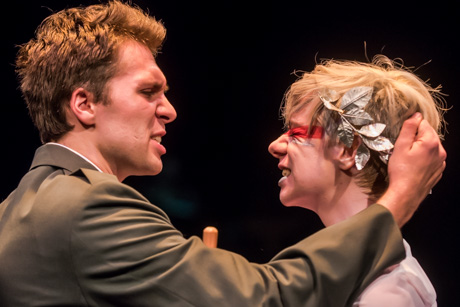 The Genesee Community College Forum Players present "Bakkhai" in performances tonight and Sunday at the Stuart Steiner Theatre on the GCC Batavia campus.
The play is an adaptation by Anne Carson of "The Bacchae" by the Greek philosopher Euripedes, written more than 2,400 years ago. It's a story of based on the Greek myth of King Pentheus of Thebes and his mother, Agave, who are punished by Dionysus, the god of wine, madness, fertility, and religious ecstasy.
The play contains adult subject matter.
Tonight's performance is at 7:30 and Sunday's show is at 2 p.m.