May 19, 2019 - 9:56am
Fresenius Kidney Care opens next to Home Depot in Batavia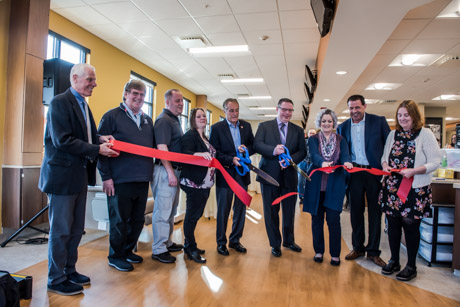 Local officials, including Rep. Chris Collins, were on hand Friday for an open house and ribbon cutting at Batavia's newest medical clinic, Fresenius Kidney Care, on Veterans Memorial Drive, just north of Home Depot.
The new facility will be staffed by 20 healthcare professionals and able to treat 102 patients per week.
It opens tomorrow.
Director of Operations Kenneth Crine said Fresenius came to Batavia because the current dialysis clinic is typically booked to capacity.
"I felt excitement for being able to provide needed dialysis services in a community that has a need for that," Crine said. "I think Batavia has been in that situation for a little while, where the current facility is kind of full and people have been displaced because of that, and being able to provide a center where people can have access to convenient healthcare is really important to me. So, you know, I feel good about that."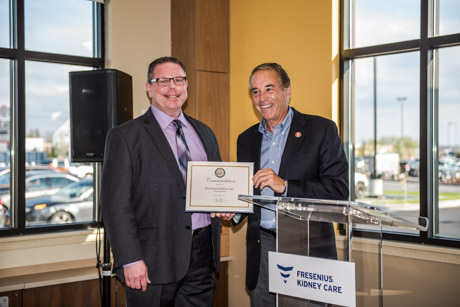 Kenneth Crine and Chris Collins