Image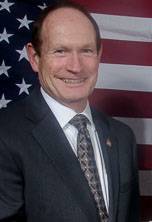 Gary Maha
Genesee County Sheriff Gary T. Maha announced this morning that he will not seek reelection for another term.
Maha intends to finish his current term, which expires Dec. 31, and is expected to retire, ending a 27-year run as Genesee County's top cop.
That is the longest tenure for a sheriff in county history, and Maha is currently the longest-serving sheriff in the state.
Maha started his career with the Sheriff's Office in 1967 and moved up through the ranks until his appointment as sheriff in 1988 by then Gov. Mario Cuomo.