November 24, 2015 - 11:55am
Genesee Chorale will perform 'Our Hope is a Child'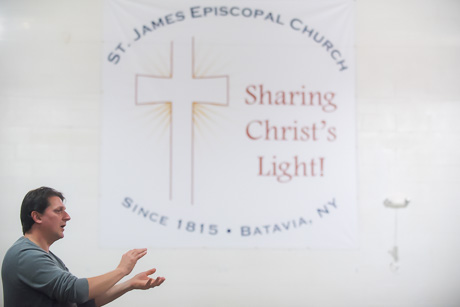 The Genesee Chorale held a rehearsal Monday night in preparation for its show at 7 p.m., Dec. 4, at St. James Episcopal Church.
Directed by Ric Jones, the show is Christmas-themed and the performance is titled "Our Hope is a Child." Tickets are $8 presale and $10 at the door, and can be purchased online at geneseechorale.com.
The show will include what is billed as an "energetic" version of "Hark! The Herald Angels Sing!" with four-handed piano accompaniment, with Doug Hansen and guest pianist Henry Emmans. The Genesee Children's Chorus will also be featured on a number of pieces. Fran Thomas also performs a solo.