April 24, 2017 - 11:02am
Girl Scouts set up Little Free Library in East Pembroke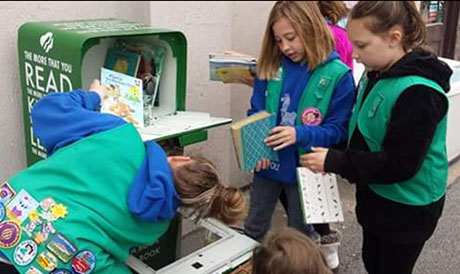 Members of Girl Scout Troop 42025, from Corfu, set up a Little Free Library outside Seaman's Hardware in East Pembroke as part of their Earth Day project on Saturday. They stocked it with a large collection of children's and adult books they collected.
"We wanted to put a free library in our neighborhood with hopes that it will be used greatly!" said member Lilly Senko.
"Reading is so important to being a good learner, and when everyone can get free books to read, it will help them read more," said Hannah Beach.
Photos and info submitted by Julie Beach.