November 6, 2018 - 3:39pm
Group that assists combat veterans receives $80K from state with county's help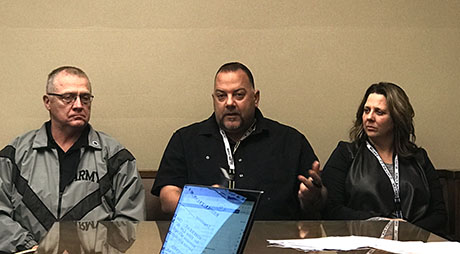 Genesee County, acting as a pass-through agency for a nonprofit that serves Western New York veterans, is to receive $80,000 in state aid for a program that provides fun group activities for combat veterans and their families.
WNYHeroes Inc. is based in Williamsville and provides several veterans programs, including service dogs for qualifying combat vets and financial aid for veterans in danger of losing their homes.
"We assist veterans if they're three or four months behind on their rent or mortgage," said Chris Kreiger, an Iraq War Vet and president and cofounder of WNYHeroes. "We pay the rent or mortgage, the security, utilities, food, whatever they need. If they fall three or four months behind, we provide the funds in grants, not loans."
Last year's Red, White and Blue Gala raised $300,000 for the assistance fund, he said, and $236,000 of that money went directly to veterans in need.
The ninth annual gala is tonight at Seneca Niagara Casino.
The $80,000 state grant is for the organizations for Operation B.O.O.T.S., which brings together veterans and their families in a casual, non-clinical, non-threatening, safe, fun environments to foster teamwork, networking and friendship. The program's motto is, "From defending our freedom to enjoying it."
WNYHeroes serves 12 of WNY's 17 counties and Kreiger said the goal is to expand to all 17 counties within the next two years.
The Human Services Committee yesterday unanimously approved a resolution authorizing the county to act as the pass-through agency for the state funds.
Photo: William Joyce, Genesee County veterans service officer, and Chris Kreiger and Lynn Magistrale of WNYHeroes.