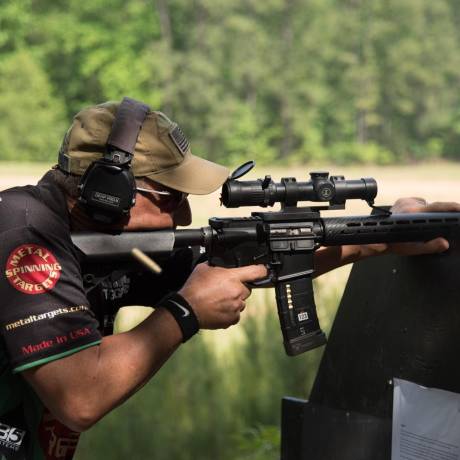 Press release:
Eugene Jankowski Jr. finished the 2015 3 Gun Nation Semi Pro season ranked 18th in the country after a strong performance at the 2015 3 Gun Nation Eastern Regional held Aug. 1st at Peacemaker National Training Center, Gerrardstown, W.Va. Finishing in the top 25 nationally, earned Jankowski an invitation to the 3 Gun Nation 2015 National match & Pro Qualifier.

3 Gun Nation Nationals & Pro Qualifier is an invite-only, major national match, with slots earned based on 3 Gun Nation Member participation and merit. Presented by Remington Outdoor Company, the match will be held at the U.S. Shooting Academy in Tulsa, Okla., this October.

The 3 Gun Nation Nationals will be held in conjunction with the televised 3GN Pro and Lady Pro Series Championships. 3 Gun is a shooting sport requiring the use of a modern rifle, shotgun and pistol interchangeably during each stage of fire.