August 24, 2015 - 9:03am
Jankowski finishes in top 20 shooters in national ranking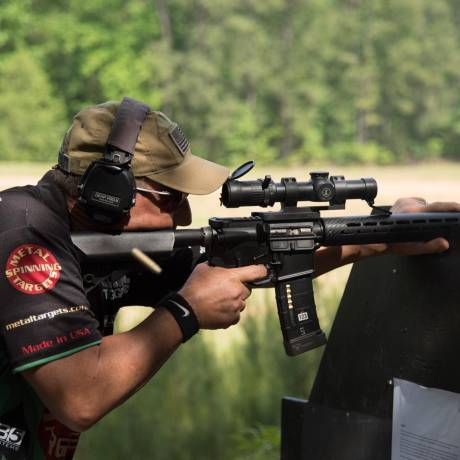 Press release:
Eugene Jankowski Jr. finished the 2015 3 Gun Nation Semi Pro season ranked 18th in the country after a strong performance at the 2015 3 Gun Nation Eastern Regional held Aug. 1st at Peacemaker National Training Center, Gerrardstown, W.Va. Finishing in the top 25 nationally, earned Jankowski an invitation to the 3 Gun Nation 2015 National match & Pro Qualifier.

3 Gun Nation Nationals & Pro Qualifier is an invite-only, major national match, with slots earned based on 3 Gun Nation Member participation and merit. Presented by Remington Outdoor Company, the match will be held at the U.S. Shooting Academy in Tulsa, Okla., this October.

The 3 Gun Nation Nationals will be held in conjunction with the televised 3GN Pro and Lady Pro Series Championships. 3 Gun is a shooting sport requiring the use of a modern rifle, shotgun and pistol interchangeably during each stage of fire.
August 24, 2015 - 9:29am
#1
Good thing they amended the safe act so retired law enforcement can have that highly illegal in NY firearm. Us common people of coarse can not have one of those. That one even violates the old NY AWB with the telescopic stock
August 24, 2015 - 8:57pm
#2
cj, I've often wondered why laws are legislated and then enforced by the police while the police are exempt from the very laws they enforce. All I've come up with so far is that the gooberment doesn't trust the common folk, you know, the people who pay the bills.
Mean while the police can't understand why society is losing respect for them.