Image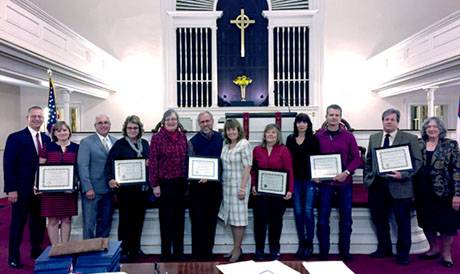 (Photo submitted by the Landmark Society of Genesee County.)
The Landmark Society of Genesee County presented its annual preservation awards Saturday during a dinner at the First Presbyterian Church of Le Roy.
Pictured are: Garth and Amy Swanson, David and Robyn Tufts, Peg Sanford with Gregg and Debbie McAllister, Beverly Bodeker, manager of the Indian Falls Log Cabin Restaurant, Michelle and Chris Krtanik, Pastor David Pepper and Ann Ver Hague.
For more information on the winners, click here.