March 20, 2019 - 12:00pm
L.B. Grand celebrate's St. Joseph's Day with a grand reopening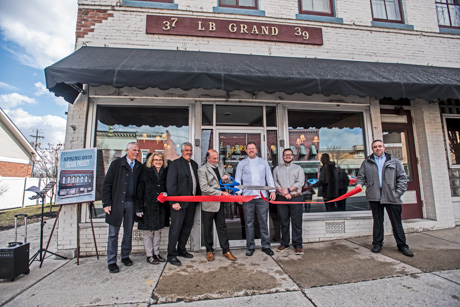 Bill Farmer cut the ribbon Tuesday, St. Joseph's Day, for the grand reopening of the L.B. Grand Restaurant, two years after he acquired the business and building at 37 Main St., Le Roy.
In the past two years, Farmer has made a lot of changes inside the building (previously: While Farmer's Creekside Inn prospers, Bill Farmer keeps busy in the Village of Le Roy) and Tuesday he said there is still much work planned for the coming year.
In addition to upgrades inside, Farmer is planning to restore the building's facade (he's already put up a new awning).
After the ribbon cutting, guests enjoyed a traditional St. Joseph's Day's meal. Chef Sean Wolf said based on the response this year to the first St. Joseph's Day meal offered by L.B. Grand, next year the staff will plan on laying out a traditional St. Joseph's Day table.
Top photo: Tom Turnbull, president, Chamber of Commerce, Mary Blevins, with the Chamber, Mayor Greg Rogers, Bill Farmer, Chef Sean Wolf, Ethan Olsowski, L.B. Grand staff, and Chamber Board Member Jeff Cook.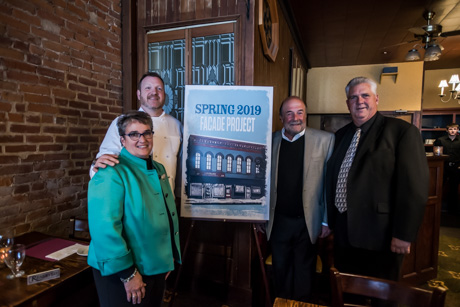 Legislator Shelly Stein, Chef Sean Wolf, Bill Farmer, Mayor Greg Rogers.