May 26, 2016 - 10:39am
Le Roy champs in Class B2 softball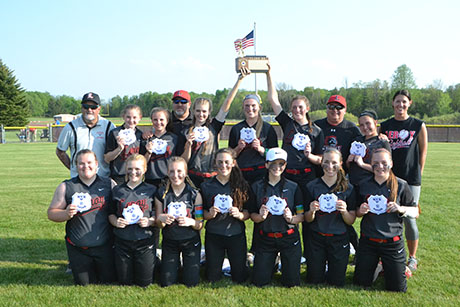 Le Roy beat Wellsville yesterday, 3-1, to become the Section V Class B2 champion in softball.
Ally Uberty gave up just three hits and fanned 16 and was named tournament MVP.
Erin Cappotelli and Taylor Sherman each had two hits and an RBI for the Oatkan Knights.
Le Roy hadn't won a softball title since 1988.
Photos submitted by Tim McArdle.