February 24, 2016 - 3:10pm
Le Roy HS presents The Addams Family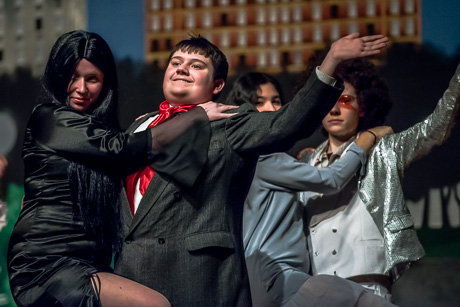 Le Roy High School is presenting "The Addams Family: A Musical Comedy" on March 3, 4 and 5.
Director Jacqueline McLean said:
The story is inspired as a continuation of the Addams Family from the original comic strip and TV series. In the show, Wednesday Addams has gone off to college and fallen in love with a "normal" boy. When the "normal" family comes to meet the Addams, things get out of hand. This show is full of wonderful, dark comedy and will feature all of the characters that you remember in addition to some new ones. We hope you will join us at one of three performances and get ready to be "Pulled in a New Direction!" with this quirky story.
Books are by Marshall Brickman and Rick Elice, with music and lyrics by Andrew Lippa, based on characters created by Charles Addams.
All show times are at 7 p.m. Tickets can be purchased online at leroycsd.org, in the HS main office or at the door. Tickets are $10 pre-sale and $12 at the door.