September 22, 2018 - 1:03pm
Le Roy tops Cal-Mum/BB, 15-7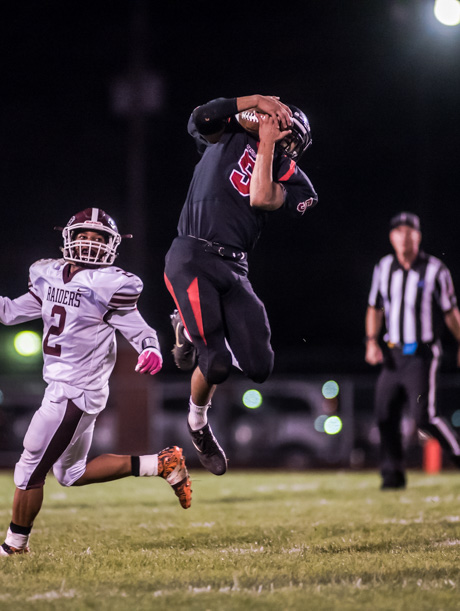 Le Roy overcame its own mistakes and capitalized on the mistakes of the Red Raiders in a 15-7 win over their archrivals Friday night.
The Oatkan Nights limited Cal-Mum/Byron-Bergen to 146 total yards on offense and snagged four interceptions, which helped negate Le Roy's own turnovers and opportunities squashed by penalties.
Kyler LaCarte rushed for 59 yards and a TD on 23 carries. Jake Hill gained 29 yards on nine carries, and Cineque Robinson scored a TD on three yards. Jake Hill was 12-16 passing for 97 yards. Reece Tresco caught four passes for 34 yards and Cody Lytle caught three for 43.
Anthony Leitten had six tackles and Bobby Locke had five tackles. Lytle had two interceptions. Tresco and Robinson (top photo) pulled down the other two interceptions.
For the Red Raiders, Bryce Yockel gained 106 yards.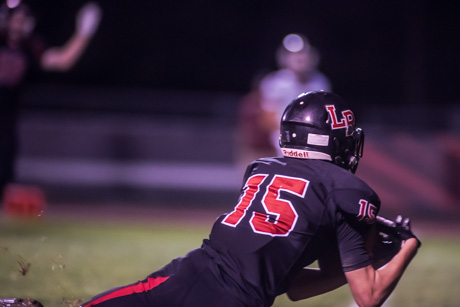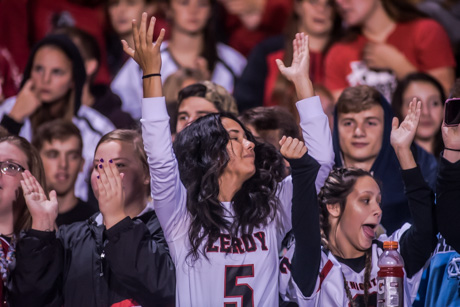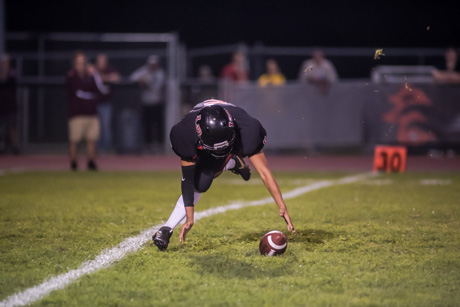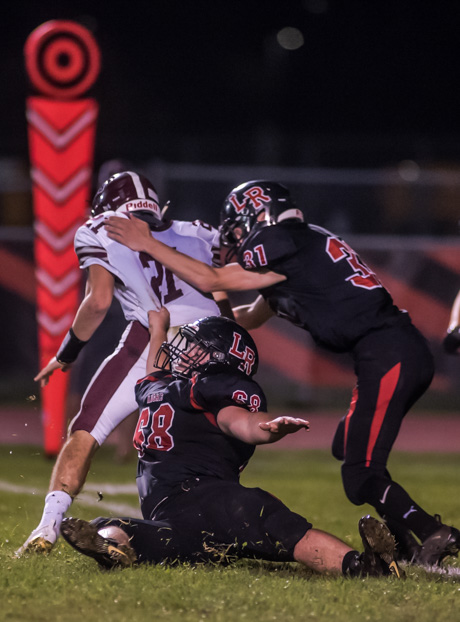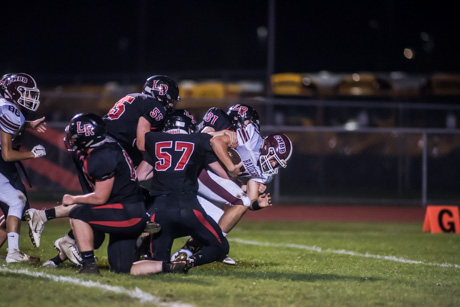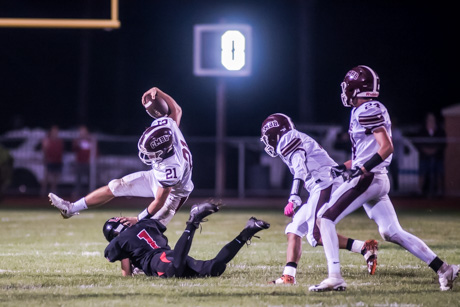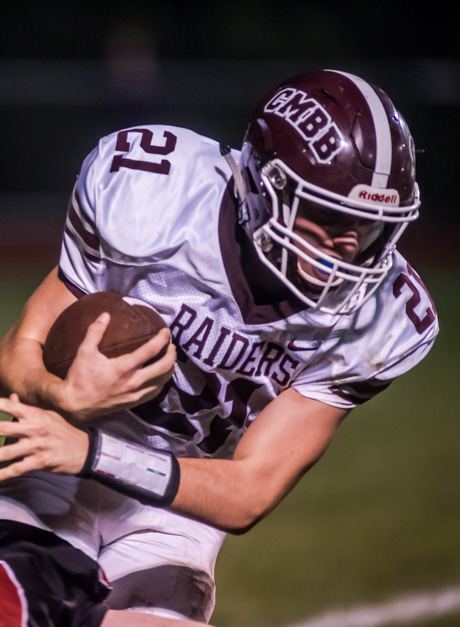 To purchase prints of photos, click here.