September 24, 2017 - 12:37pm
Local chef takes both top awards in Foodie Challenge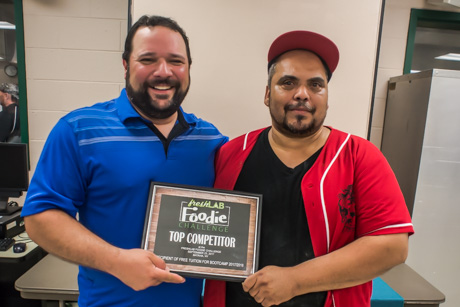 Victor Figueroa's ambition is to open a Puerto Rican restaurant in Batavia specializing in empanadas, and after winning both the Top Competitor Award and the People's Choice Award on Saturday night at the FreshLAB's Foodie Challenge, that dream is a step closer to reality.
Figueroa along with four other top finishers in the cook-off held at BOCES will now be able to take a tuition-free course in restaurant management and then compete in a Shark Tank-like business plan pitch. The top two contestants will be offered spots to try out their restaurant concept in the new FreshLABs facilities inside the former Newberry Building on Main Street along with Eli Fish Brewing Company.
In all,12 aspiring restaurateurs signed up for the Foodie Challenge, eight competed Saturday night and the other finalists were: Gina Bianco, of Middleport, with an Eggplant Busiolo; Judy Hysek, of Batavia, with a vegan mushroom and sage stuffed ravioli with a cashew cream sauce; Rob Rudnicki, of Batavia, with a fish taco; and Ronald Smith, of Rochester, with a pollo de miel (honey chicken).
The contestants are expected to come up with a restaurant concept and menu that is unique to Batavia and Figueroa is counting empanadas as his path to victory. He made a Puerto Rican cheeseburger empanada with a passion fruit chili sauce.
"It's one of our favorites in Puerto Rico," Figueroa said. "We eat them for lunch, lunch breakfast and dinner every single day. You can walk with them. It's just one of those things, when we eat it takes you back Puerto Rico."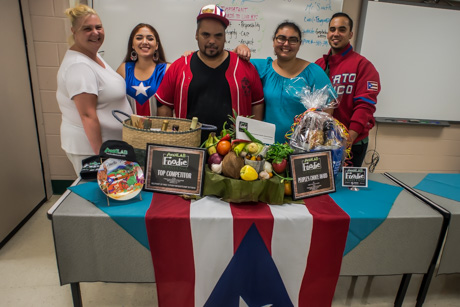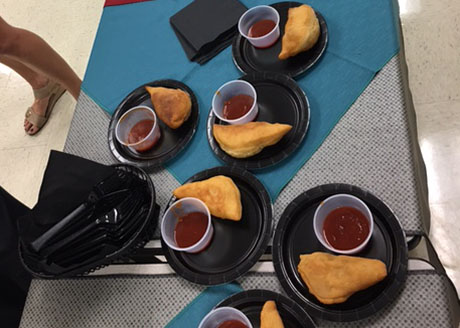 Photo of the winning empanadas by Alex Figueroa.