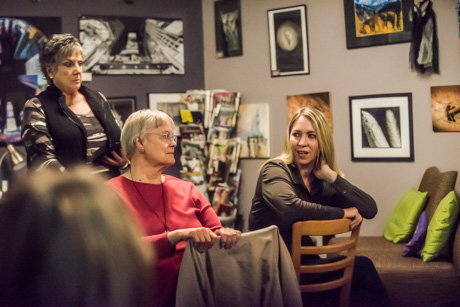 Renee Smart, owner of Moon Java Cafe on Harvester Avenue, talked during a women-in-business meeting hosted by the Mancuso Business Development Group at her coffee shop last night.
The gathering was a chance for local women business owners to meet and share their experiences and how they took their businesses from concept to reality. The hope is that other women might be inspired to open local businesses.
Bev Mancuso, background in the top photo, led the discussion.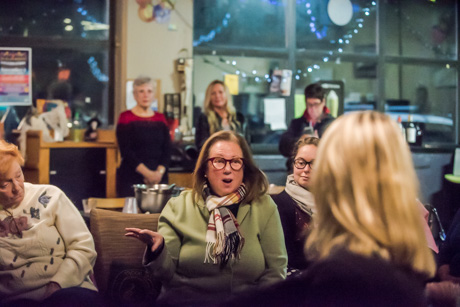 Diana Kastenbaum, owner of Pinnacle Manufacturing in Batavia.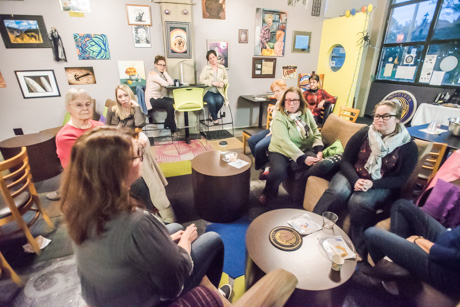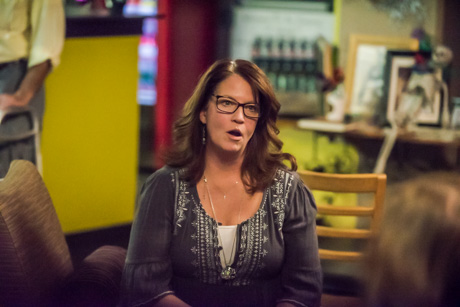 Kim Argenta, whose business, Art Ah La Carte, is in its 10th year.