August 16, 2016 - 10:59am
Multi-vehicle accident reported on Route 5, Stafford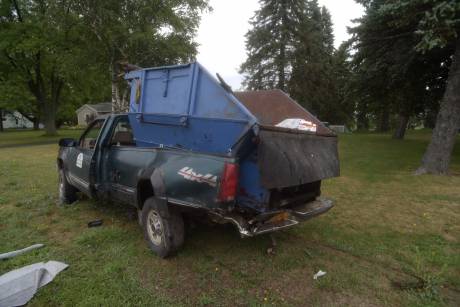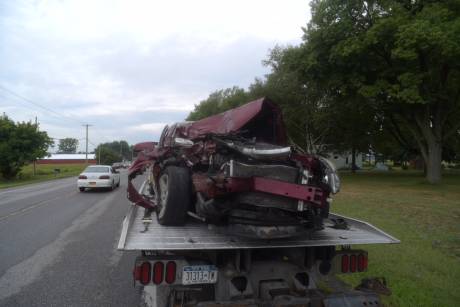 A multi-vehicle accident with unknown injuries is reported in the area of 6571 Main Road, Stafford.
Stafford Fire and Mercy EMS responding.
UPDATE 11:05 a.m.: A diesel leak is reported. Fire police requested for traffic control. The westbound lane is blocked.
UPDATE 11:09 a.m.: Le Roy requested to the scene.
UPDATE 11:53 a.m.: A woman was taken by Mercy Flight to Strong Memorial Hospital with chest and left leg pain after the maroon sedan she was driving struck a pickup/dumpster truck that was parked just off the roadway, "over the fog line," on Main Road. The driver of the pickup was outside of his vehicle at the time, possibly picking up roadside trash, according to Deputy Joe Loftus. The sedan's front right section struck the truck's back left section and the impact spun the sedan around and it ended up facing in the opposite direction, Loftus said. The female was westbound and "the next thing she knows, she heard a bang ... I don't know if she blacked out or what." The driver of the pickup was not injured.