August 13, 2015 - 8:56am
Musicians mark year anniversary of playing anthem at VA Center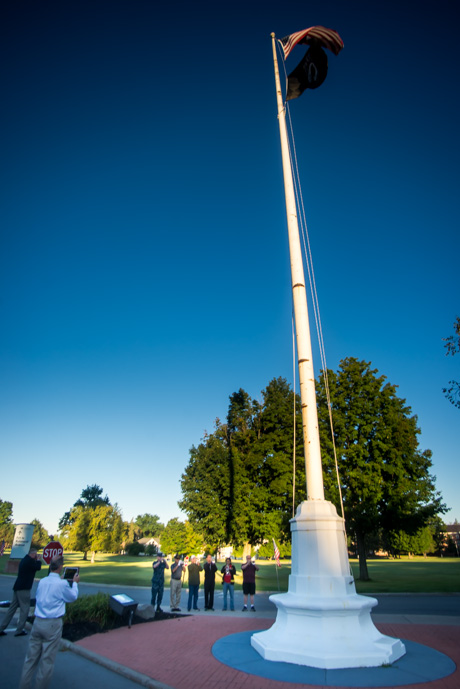 It's a year today since local musician Frank Penepento started playing the National Anthem on his trumpet every morning at 7 a.m. at the VA Center in Batavia.
This morning, he was joined by several other players, including Mitch Cayea, now in the Navy and home on leave, who was in high school when he first filled in for Penepento on a morning Penepento couldn't play.
Penepento missed a period of playing while recovering from neck surgery, so other trumpeters filled in for him, and all but one of those stand-ins joined him this morning.
Besides Cayea, playing this morning were Harold McJury, Donny Allen, Ross Chua, Don Shirk and Tom Cecerce. Unable to play this morning was Richard Samsel.
Together, the group has performed the National Anthem at 7 a.m. at the VA Center through rain, sleet, snow, zero-degree mornings and golden ones like today.
Previously: Trumpeter plays National Anthem every morning at VA to honor veterans, and his father