March 1, 2017 - 4:22pm
New bakery opens in City Centre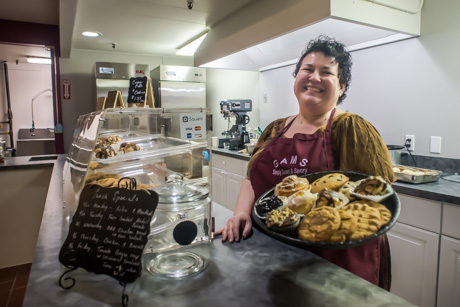 Opening a bakery is something Batavia resident Vangre Canty has always wanted to do, so after a few decades working in the corporate world, she said she decided to do it.
Canty has opened GAMS in the City Centre, right by the entrance to City Hall.
"It's just a passion of mine," she said. "A passion to bake and cook. It puts smiles on people's faces."
All of the baked goods -- cookies, cream puffs, brownies, cheesecakes and more -- are prepared fresh every morning.
She also prepares a lunch special daily of sandwiches, soups or salads, with Friday's special usually being something meatless.
GAMS opens at 8 and closes around 3, unless a customer calls in with a special request.