Image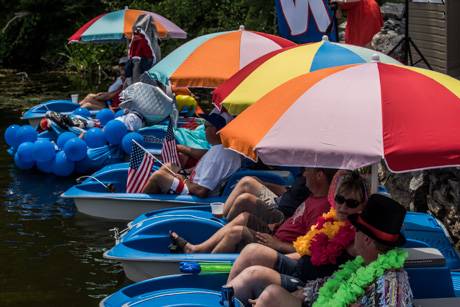 When Jay Beaumont and his partners decided to buy the Eagle Hotel in Le Roy in 2012 and open the Smokin' Eagle BBQ & Brew, Beaumont immediately noticed that the Eagle's back property line included access to the Oatka Creek.
His first thought: Paddleboats.
For the first few years of the Smokin' Eagle, Beaumont had many other restoration projects to work on in the old tavern and hotel at 9 Main St. His idea was to build a wooden dock and that, he figured, would be a lot of work.
As Bill Farmer's restoration project of the Creekside Inn at 1 Main St. progressed, Beaumont put his idea on hold.
"As Farmer started to pick up the pieces, he told me he would build us access to the creek," Beaumont said. "What he built was the Taj Mahal down there. He really advanced my idea."
With further research, Beaumont found a pre-built plastic dock that could be floated into place. That was installed this past Thursday, just in time for annual Oatka Festival and the Eagle's inaugural Paddleboat Regatta.
The regatta started with just enough hardy sailors to power five paddle boats. By the end of the first race, there were enough new entrants for a second race, and by the end of the third, enough for a fourth race. The top two teams from each race then faced off in a finals race.
"It was really exciting," Beaumont said. "It was a big hit."
Beaumont has hired some high school students to help get customers on and off the boats and a college student to manage the business.
"The kids did a great job," Beaumont said. "It's a chance for them to get experience in a small business but it's also fun. What could be a more fun job? What kid wouldn't want to do it?"
The dock also includes a kayak ramp so any kayaker on the creek can stop at the Eagle or the Creekside Inn for a drink, snacks or a meal.
Besides paddleboats, the concession rents kayaks.
Paddleboats are $20 an hour with a weight limit of 460 pounds and children must wear a life vest.
Kayaks are $10 an hour.
For kayakers who want to dock their own kayaks to visit the restaurants, there is a $10 fee, which helps cover the cost of dockside staff assisting the boaters, but the customers will receive a $5 voucher for the Smokin' Eagle.
Beaumont said the service will be open from 11 a.m. to dusk every day of the week, but those hours may be adjusted as they learn to gauge demand.
Rentals will not be available during times of heavy water flow on the creek for safety reasons.
Image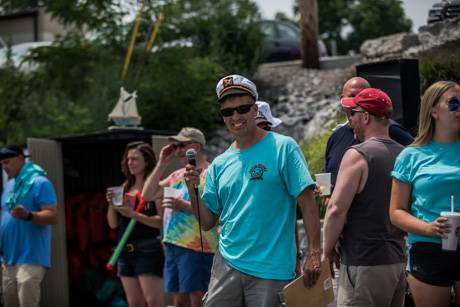 Image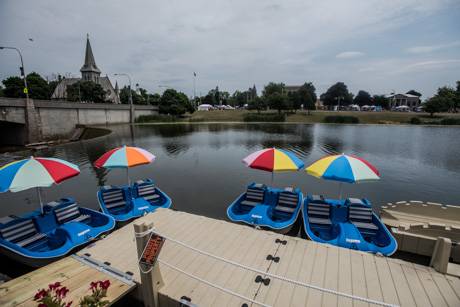 Image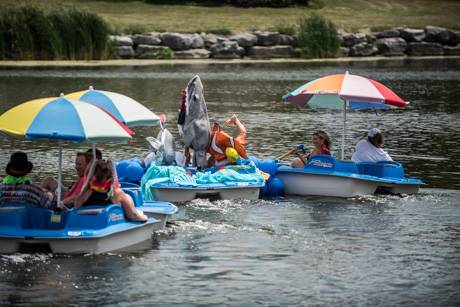 Image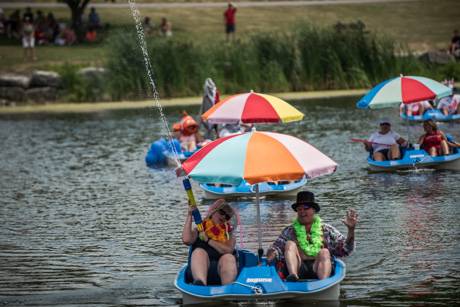 Image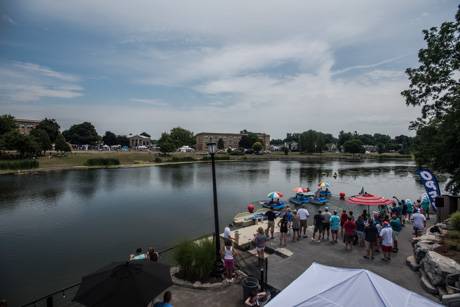 Image