May 6, 2017 - 5:57pm
On Women's Build Day, Habitat working to turn a house into a home while trying to find the right family to move in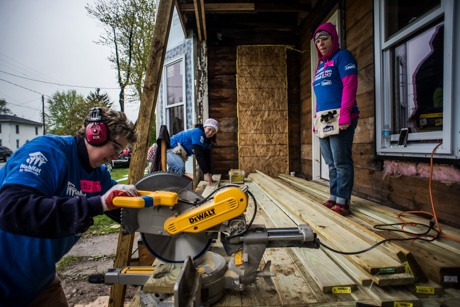 Diane Winters cuts a board for the new front porch going onto the front of 1299 Bloomingdale Road, Basom, as part of a restoration effort on the latest project home for Genesee County Habitat for Humanity.
It was Women's Build Day.
The thing about this house, originally built in 1900, is that a future owner has not yet been selected. Habitat for Humanity is still accepting applicants.
"This was a house outside our normal rehab area so we're excited about expanding our service area to families," said Lauren Casey, president of the board. "It's been a little bit of a struggle for us, as it turns out, to find a family. We're still searching for a family, but that was the opportunity we wanted to seize."
Casey said for the right family, the three-bedroom, 1,648-square-foot house on a half-acre lot, is going to be a beautiful home. But that family isn't likely to come from the area of Habitat's normal reach, which is Batavia.
"I think it's going to be tough for a family where we normally communicate with our families in Batavia to have them relocate, especially if they have kids to have them come out to this area," Casey said. "I think somebody in the Oakfield-Alabama School District is going to be our best bet for a family."
The family will need to put in 500 hours of "sweat equity" into the home, plus meet other financial qualifications (there is both a minimum and maximum level of income -- for more information, click here).
"I think it's going to be a beautiful house. I think it's just a matter of finding the right family," Casey said.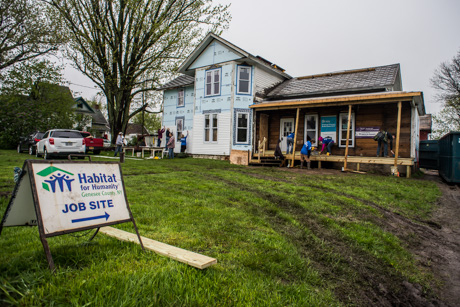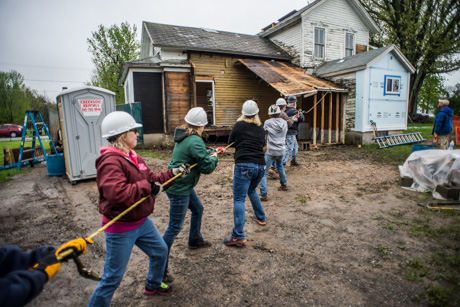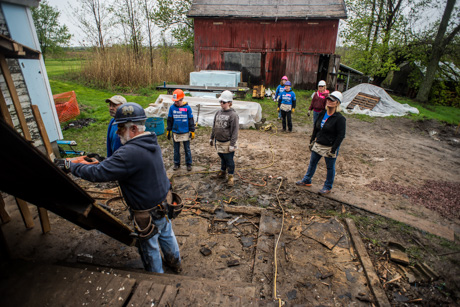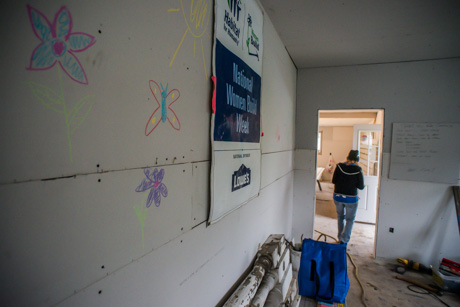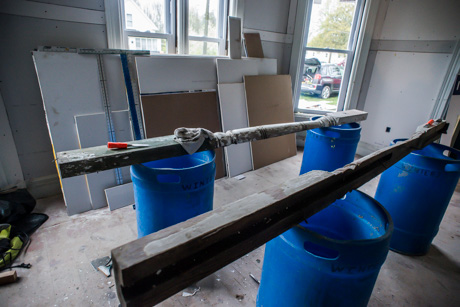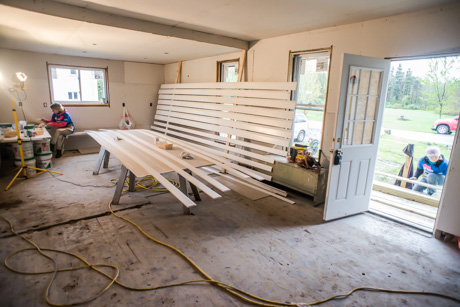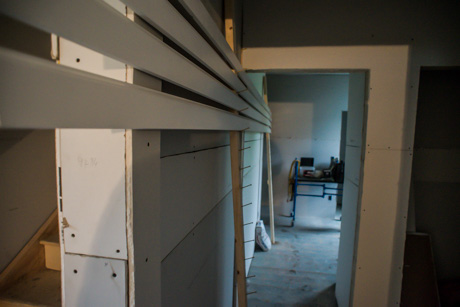 I remember seeing that house in the mid-1950's. It was a beautiful place.
We used to pass it on the way to/from "the feeder", the best darn rope swing/swimming hole, in western NY - replete with "Tarzan yells" and crystal clear water. Well, OK, maybe the water wasn't "crystal clear", but, it was fun!
Yesterday, I looked at a Google "streetview" of that house. What a shame that it had fallen into such disrepair. Two thumbs-up to the ladies who are repairing it. It'll be interesting to see the results of the remodel.