September 30, 2019 - 9:49pm
Pavilion defeats Dansville in volleyball match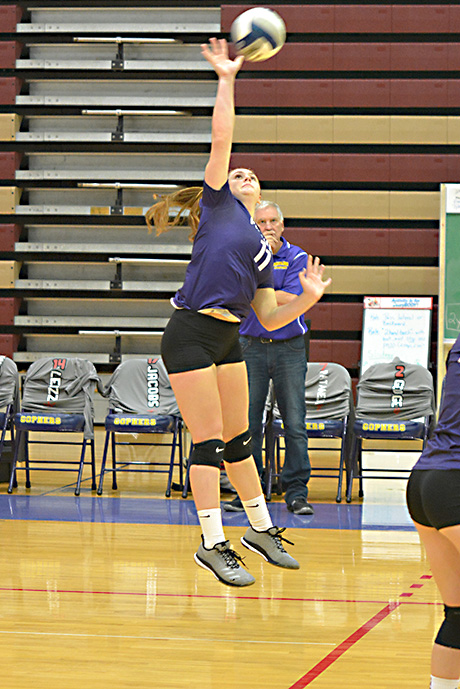 In girls volleyball Monday night, the Pavilion Gophers defeated the Dansville Mustangs in five sets.
The scores were 25-17, 22-25, 25-18, 14-25, 25-9.
Lauren Kingsley had 16 kills and 3 blocks. Shannon Campbell had 27 assists, Addy Milligan had 11 kills and 12 digs. In the fifth set, Paige Landers had 13 straight service points including three aces.  
Information and photos by Ryan Paddock.
Top photo: #11 Addy Milligan goes up for a spike.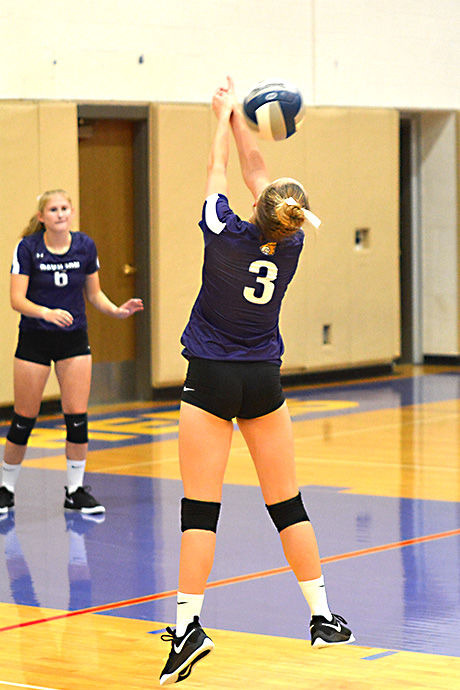 #3 Karlee Zinkievich of Pavilion bumps a return back to the Dansville Mustangs.