May 10, 2015 - 9:08am
Peace Garden celebrates 5th birthday with dinner at Terry Hills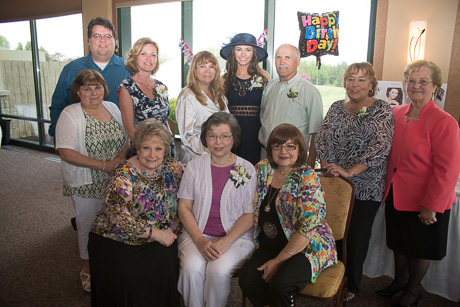 The Peace Garden in Batavia is 5 years old, and supporters celebrated Saturday with a dinner at Terry Hills.
Awards were given to Kelly Rapone, Mary Dix, Kathy Jasinski and Ron Burroughs.
The guest speaker was Corrin Stellakis, 2014 Miss Teen NYS.
Also pictured are Tom Dix, Paula Savage, Ellen Bachorski, Carol Grasso, Berneda Scoins and Louise Wallace.