April 8, 2020 - 8:57pm
Pedestrian reportedly hit by car on Highland Park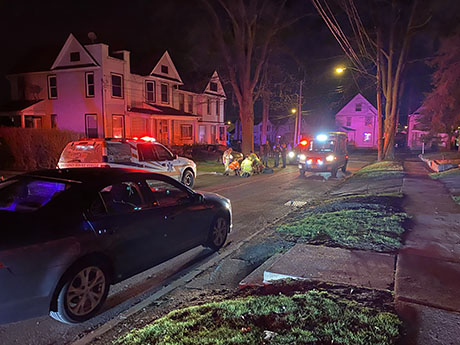 A car has reportedly hit a pedestrian in area of 15 Highland Park, Batavia.
City Fire and Mercy EMS responding.
UPDATE 9:46 p.m.: Batavia PD detectives are responding to the scene. Sgt. Eric Bolles confirmed that the scene is being treated as a crime scene. He said officers at this time do not know what happened and are trying to locate a cooperative witness. The driver was no longer on scene. Bolles could not confirm his status. A woman on scene was offering suggestions of where the driver might be. Bolles did not know condition of the victim, who was apparently taken by Mercy EMS to the Mercy Flight hangar to be airlifted to Strong Memorial Hospital. A man at the scene was yelling at police claiming they weren't doing anything about the situation. Bolles said there probably won't be an update from Batavia PD until the morning.