December 23, 2017 - 1:37pm
Pedestrian reportedly hit on Thruway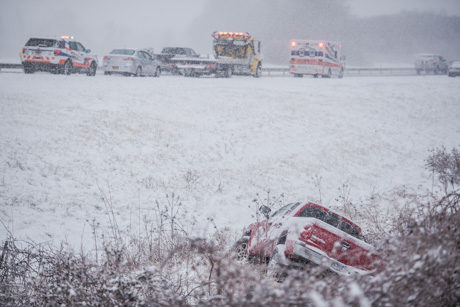 A pedestrian has reportedly been hit on the Thruway in the eastbound lane near mile marker 387.
Town of Batavia fire and Mercy EMS dispatched.
UPDATE 1:39 p.m.: It also sounds like a vehicle accident is also being reported near mile marker 386.
UPDATE 3:11 p.m.: All we could get from a trooper at the scene was one person injured. At least two vehicles were involved. The pictures are from mile marker 386.